Twitter Canada adds head of brand strategy
The social media co's Canadian office has hired Jamie Michaels from Rogers Media.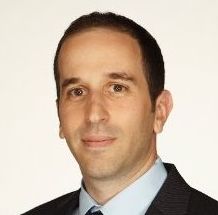 Twitter Canada celebrated the anniversary of its first year of business in the country this morning with the announcement that it has hired Jamie Michaels as its head of brand strategy.
Michaels comes to the social media company from his most recent role as director of strategic brand integrations with Rogers Media and Sportsnet, a role he has held for over two years. Prior to joining Rogers Media, Michaels worked at the CBC as its director of marketing in the revenue group for over seven years, alongside the head of Twitter Canada Kirstine Stewart, who was EVP at the pubcaster during that same time period.
Stewart says Michaels will be working with brands to create partnerships with Twitter Canada that build on early successes like those with the Canadian Olympic Committee for its #WeareWinter campaign and @Tweetacoffee from Starbucks.
Twitter Canada is still in growth mode according to Stewart who recently told MiC that her team is working to get to all the companies who have been asking to partner with the social media company since it opened the Canadian office last spring following years of what she calls "pent up demand" from clients north of the US border.