Exponential: The World Cup offers millennial appeal
Typical Canadian soccer fan interested in finance, travel...and beer.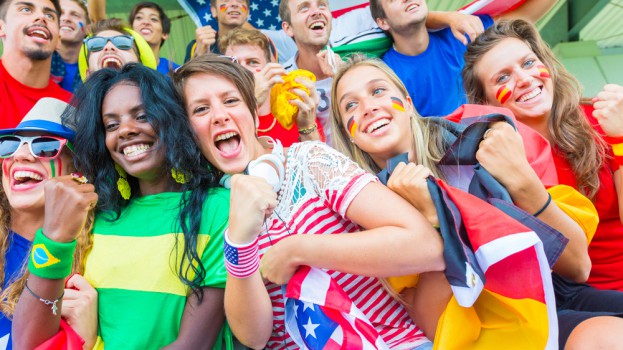 Soccer's popularity in Canada is bigger than ever before, and there is no better time for advertisers to reach them than during the World Cup.
The advertising data wizards at Exponential use information from its media and advertising networks to create profiles of their users, taking the aggregated numbers of the sites they visit, stories they read and topics that they research to create profiles based on common interests.
As a baseline, Exponential compared their profile of the typical World Cup fan to that of the most iconic sports fan in Canada: NHL fans. In terms of active interest online, soccer is actually the second most popular sport in Canada behind hockey, something many advertisers tend to overlook.
"It's very much underrepresented in terms of how many people love the sport," Bryan Melmed, senior director of insights for Exponential, tells MiC. "I think that's because it's a fractured audience that's looking towards different leagues and countries, which is why the World Cup is so important from an advertising perspective."
Melmed sees opportunity in advertising during the World Cup for reasons that go beyond the massive numbers of engaged fans.
"It's also a brilliant opportunity to identify a certain type of consumer," he says. "It's a time when they're raising their hands and saying, 'this is what I'm interested in.' It's data we'll be using months after the event is finished."
Canada's multiculturalism would seem to lend a lot to soccer's popularity here, but Exponential's profile suggests that many fans also happen to be young, trendsetting millennials.
"In Canada, soccer fans tend to be younger, more cosmopolitan, aspirational consumers," Melmed says, adding that they are overwhelmingly represented in Toronto and Ontario. "Many are new Canadians coming from soccer-loving countries, but a significant amount are working in media, finance and fashion."
In Canada, World Cup fans are more interested in topics relating to finance and currency exchange, and are more keen on vacations and travel than an NHL fan.
Fans are more likely to travel to countries that are powerhouses in their favourite sport: soccer fans are more likely to head to Brazil, Germany, Spain and the U.K., while hockey fans look to Sweden, Finland and Russia.
"It's not just a game, it's a lifestyle set," Melmed says of the way sports tend to come with interests outside of the game itself. This is something that is especially true in soccer, a sport with many different national leagues that are attached to different cultural identities. For example, Canadians who are interested in the English Premier League tend to also be interested in other aspects of British culture, from television shows to British lagers.
More millennial soccer fans also means that they are more likely to be students, providing opportunities for those looking to sell things like textbooks and services like student travel. Soccer fans are also more interested in video games than fans of any other sport.
Surprisingly, soccer fans are also three times more interested in beer than a hockey fan. Having such a large competition also leads to some fans looking for a personal gain: World Cup fans are eleven times more likely to be interested in gambling than the rest of Canadians.
The numbers Exponential uses are not reflective of buying habits or viewing patterns, but Melmed says they are a great way to measure interest and engagement with a given type of product.
"We can see in terms of active interest, they consider and researching what they're drinking, looking for bars and reading reviews and seeking out new breweries," he says, using the beer numbers as an example. "For my purposes, it's far more interesting to see who open to learning about new beer than those that already purchasing their favourites, because their mind is made up."