Ford tops radio buys: Media Monitors
The car co had the most advertising airtime in Toronto and Montreal for the week of June 9 to 15.
Ford Lincoln bought the most radio ads in both Toronto and Montreal last week, according to the latest Media Monitors report.
The car company held its top spot in Toronto from last week, while it moved up from #2 in Montreal.
The #2 spot in Toronto stayed steady as well, with Rogers Wireless holding their position for a second week. Esso entered the list at #3, with mobile providers Virgin Mobile moving up one spot to #4 and Bell Mobility entering the list at #5.
In Montreal, Brault & Martineau went up a spot to #2. Esso and Hudson's Bay Company entered the list at #3 and #4, respectively, with Mazda coming up from from #16 to round out the top 5.
Rogers Wireless, who bought the most radio airtime in Montreal the week prior, fell to #9.
Toronto:
By brand: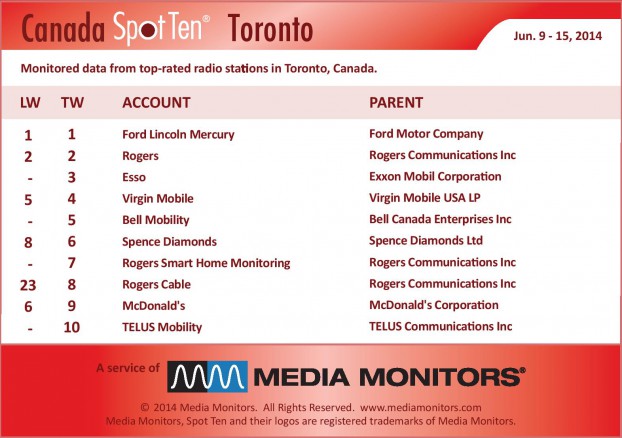 By category: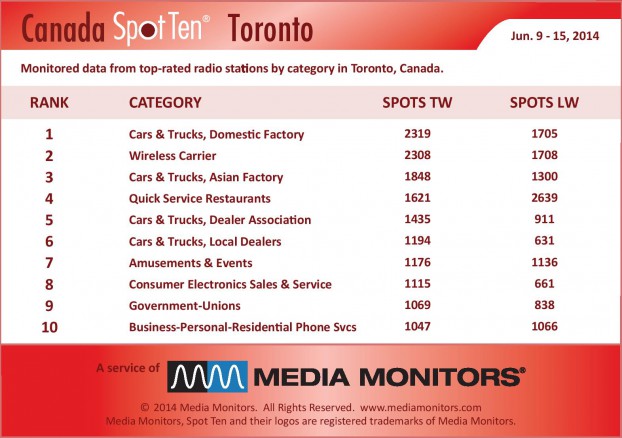 Montreal:
By brand: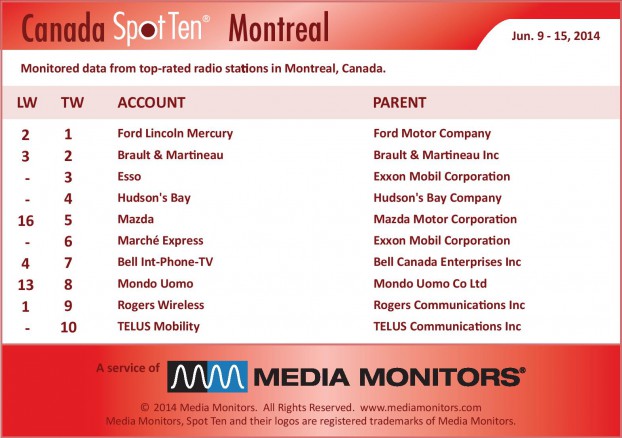 By category: