Juice creates new mobile ad unit for Nissan Micra
The latest in the company's push to develop a new unit every month, "interactive scrolling" allows users to have a non-linear mobile experience.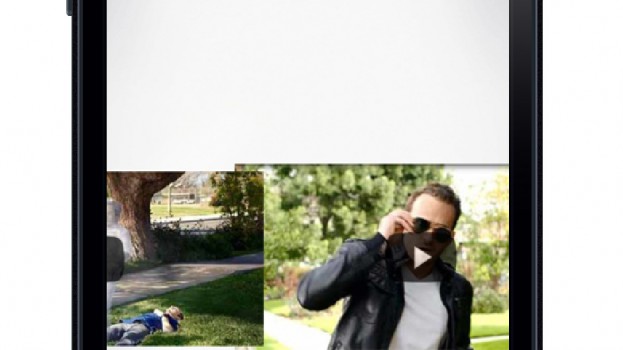 Mobile marketing specialists Juice Mobile have developed a new "interactive scrolling" ad unit that can already be seen in a campaign for the 2015 Nissan Micra.
Unlike other websites that progress in a linear fashion, users complete different actions when they scroll and drag in different directions on the campaign's dedicated mobile site. They can pull in images, videos and animations, bring up technical specs or customize the colour and positions of the Nissan Micra model on the screen.
"We hijacked the utility of the phone so that as you scroll down or up, the creative doesn't operate in a logical fashion," Neil Sweeney, president and CEO at Juice Mobile, tells MiC. "The way I like to think of it is, if the screen is the centre of the circle, the circle around it is filled with content, and as you scroll, it pulls in content."
Sweeney says that the main benefit on the agency side is not having to segment all of the elements and information of a campaign across different units, and the singular nature really enhances the experience.
Juice and Nissan worked with OMD on the campaign. While new content could be created, the unit doesn't require any new creative, as it can pull in pre-existing content into a single package.
"A lot of it is determined by the assets that a client has and what the product is," Sweeney says, adding that whether or not we've seen everything that the unit can do depends on the client they work with in the future. "If this was a movie, would we do the same execution as for a car or a packaged product? No, and that's the cool thing. Inevitably, it's going to be a learning experience with every new product."
Juice set out earlier this year to create a new ad unit every month.
"I internally challenged our entire team," Sweeney says. "A big thing around here is pushing innovation by trying to make ad units less passive and more interactive and engaging."
Juice previously worked with Nissan and OMD on the first of their new ad units, a "hot spot" unit for tablet videos. It creates an overlay on mobile videos and pre-roll ads that allows viewers to pause the video, which can bring up product information, images, statistics, links to purchase the advertised product or even start a video within the video.
More of the units created through Juice's internal challenge will be rolled out in the near future.