Yahoo saves Community
Cancelled by NBC, the quirky sitcom will return to free, ad-supported Yahoo Screen this fall with a 13-episode season.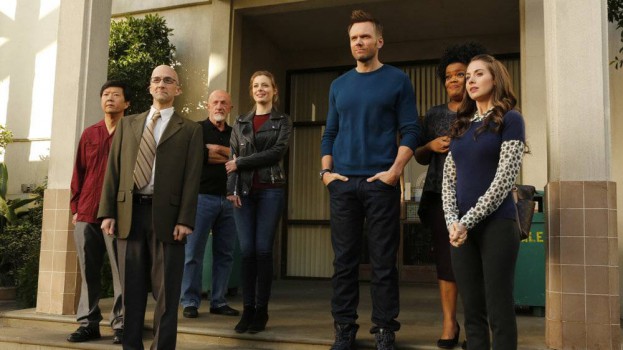 Yahoo and Sony Pictures Television on Monday announced that the sitcom Community, which was cancelled by NBC in May, will return for a sixth season this fall with 13 new episodes that will be available exclusively on the free, ad-supported streaming service Yahoo Screen.
Cast members Joel McHale, Gillian Jacobs, Danny Pudi, Alison Brie, Yvette Nicole Brown, Jim Rash and Ken Jeong have signed on to return, along with executive producers Chris McKenna, Russ Krasnoff and Gary Foster and series creator Dan Harmon, who was fired after season three in the wake of admitted erratic behavior and a series of disputes with series co-star Chevy Chase (who left during season four), only to be rehired for season five.
Fans of the show had mounted a social campaign to resurrect the show, #sixseasonsandamovie. Digital outlets were seen as likely saviors, with the leading candidates being Hulu, which has had the digital rerun rights to the first five seasons, and Crackle, which is owned by series producer Sony.
Yahoo signaled an increased commitment to scripted programming at the NewFronts in April, when it announced it had ordered eight-episode seasons of two new half-hour comedy series, Sin City Saints, a behind-the-scenes look at a fictional Las Vegas pro basketball team executive produced by Michael Tollin (Varsity Blues), and Other Space, a galactic adventure executive produced by Paul Feig (Freaks and Geeks, Bridesmaids, The Office).
The series will debut next year on Yahoo Screen. Yahoo was also the original home of three seasons of the short-form Bachelor spoof Burning Love, which was later broadcast on the cable channel E!
From Stream Daily