When campaigns attack: backup planning 101
Following a couple high-profile cases, execs from Mediacom and M2 Universal look at the potential costs of messages gone awry.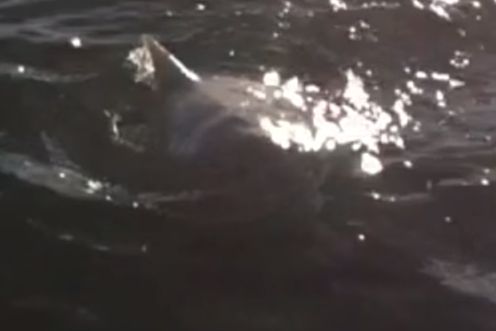 Just because a campaign doesn't get the intended response doesn't mean a company needs to take a hit on its budget – especially if there's a plan for how to turn that attention back to the original message, according to media industry execs on recent stunts aimed at Canadian consumers.
Last week, a video purporting to show two fishermen off Wolfe Island finding a shark in Lake Ontario picked up steam online, sparking fear from local residents and warnings from the provincial natural resources minister. This prompted Bell Media, parent company of Discovery Canada, to issue a release revealing that the shark was a hoax meant to promote In Search of Canada's Rogue Shark, part of the network's upcoming programming for Shark Week.
But Bell's Brand Partnerships division was still excited. Discovery had originally intended for the video to be passed along until the premiere of the show in August, where it would then be revealed that the shark in the video was a fake. The intended message was to show that misinformation about Canada's shark population is easily spread, and in that regard, the viral campaign was still a success, despite the polarizing attention it received.
"It went exactly as planned in terms of the attention it garnered, it was just the timing that didn't work out," Cosimo Prochilo, Brand Partnerships manager, Bell Media Specialty, tells MiC. "It peaked earlier than we had planned, but in doing so, it created more of a grassroots conversation."
Prochilo says the way the promotion played out didn't impact narrative or add any costs to Discovery's budget.
Another stunt gone awry happened earlier this month, when Coors' "Search+Rescue" promotion unexpectedly shut down a busy Toronto intersection at the peak of rush-hour traffic when one of the prize briefcases meant to be hunted down by contest participants was left at a TTC streetcar stop and reported to police as a suspicious package.
The contest portion of "Search+Rescue" program was called off as a result of the incident, with the remaining cases and prizes being diverted to events that had already been planned at retail and bar locations.
"The phase one portion of the program had actually gone extremely well for the most part nationally, and it's unfortunate that it ended with that incident," says Forest Kenney, senior manager of marketing connections at Molson Coors Canada. "There are no [budget] ramifications per se, since the phase two activations had always been planned for."
The campaign from Coors and Discovery have continued, at least in part, with their respective campaigns is because they were able to gauge what aspects were negative and which weren't, and adjust the remainder of their campaigns accordingly.

"There comes a point, sometimes, where you do have to take the high road and say, 'Sorry, we apologize for this unanticipated reaction' and cut your losses," Robin LeGassicke, VP and client business partner at M2 Universal, says. "On the same hand, it probably got a lot more press awareness and reach than they anticipated. I don't know that I'm a strong believer in 'all publicity is good publicity,' but when people are talking about your brand, it gives you the ability to talk back to them and have a conversation with them."
Even though planning can only go so far, an unintended response doesn't need to have an impact on the budget, says LeGassicke.
"It shouldn't be that costly to redirect campaigns because companies need to realize that's our business now," LeGassicke says. "Our business model and our clients' business model now is so heavily based on user experience that you have to be prepared for the full range of reactions. With more stuff happening that is experiential and interactive, you have to anticipate what some of those costs might be."

Viki Alincy, managing partner of client services at MediaCom, says she tends to dislike "stunt-based" promotions because the extra planning involved in thinking of contingencies and possible reactions does have an impact on a production budget. But just as the cost of a campaign may be worth it to deliver a certain message, the cost of maintaining a campaign may be worthwhile if the campaign can take back the message.
"Depending on the severity of the incident, it might be no cost, or it could be a cost that is very hefty. Quite honestly, it would depend on how much negative impact it has and how much grievance it creates," Alincy says. "People have a voice and we can't run away from that. Brands need to maintain control. If they're fast and nimble in reacting, it turns the wave around."
Both LeGassicke and Alincy, say their companies have clear conversations with clients and partners about contingency plans based on potential reactions. Since you can't predict everything, those plans aren't always about how to avoid negative attention, but how to react to that attention, should it come up. Doing so effectively means that the money invested into a "failed" part of a promotion won't be wasted.
"How we respond to that negative feedback shows a lot about the brand and the partners," Alincy says. "It can be a good way to quickly get to market in a way that actually diminishes your costs because you're taking advantage of inertia that comes up."