Why Rogers is stepping into the ring with WWE
Scott Moore discusses the details of the deal with the wrestling organization, and how it fits into Rogers' strategy around the company's sports programming.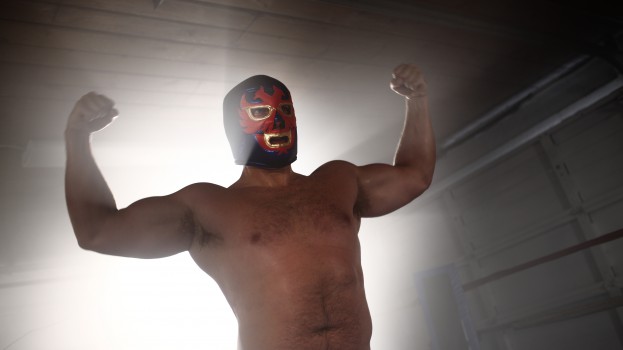 Scott Moore, president of Sportsnet and NHL properties at Rogers, admits professional wrestling isn't for everyone, but at Rogers, there is a lot to gain from incorporating WWE into its broader slate of exclusive sports broadcasting deals.
"The WWE is probably one of the best organizations in entertainment for building stars," Moore tells MiC. "That's what sports is all about, driving personality. Not everybody is a wrestling fan, but we can all learn something about how [WWE] develops their personalities and builds their brand."
Yesterday, Rogers announced that it would be the exclusive provider of WWE programming in Canada for the next ten years. In addition to continuing the broadcasts of Raw, SmackDown and Main Event on Sportsnet 360, the deal will now see Rogers distributing WWE's monthly pay-per-view events and has sponsored an application to the CRTC to bring the WWE Network to Canada.
The WWE Network launched in the US in February as a digital video streaming service. It broadcasts the company's pay-per-view events, archived matches from WWE's extensive historic video library and features several exclusive, original programs. Having gained over 700,000 subscribers in the US since its launch, content is available through both a linear broadcast schedule and on-demand.
In Canada, Rogers will begin airing a preview of WWE Network content starting on Aug. 12 and running until the CRTC makes its decision. If the CRTC approves, Rogers will then launch WWE Network in its linear format as a premium specialty channel, with on-demand content available through a subscriber's set-top box and a digital stream similar to what is offered through Sportsnet NOW. Rogers is currently working on deals with other cable and satellite providers to make the preview and network available to their customers.
Sportsnet 360 has been airing WWE's weekly shows Raw, SmackDown and Main Event since Rogers acquired The Score in 2012. The Score had been broadcasting Raw since 2006, and Smackdown since 2000. Moore says that both Raw and SmackDown regularly earn between 350,000 to 400,000 viewers each every week, numbers that have stayed consistent since the Rogers acquisition and are particularly strong in the under-25 male demographic.
Rogers adds the WWE partnership to its recent big deals with the MLB for eight years and 12-year NHL deal. Moore says these long-term deals allow Rogers to feel safer about making the investment to work closer with these companies, learn about their audiences and build interest in the sport for viewers and potential advertisers when it knows that they will have a presence for a long time.
"With the media landscape changing so rapidly, it is important to have some certainty around what properties we are going to be able to offer to subscribers," he says. "The days of having four- or five-year deals are over, because no broadcaster wants to spend a lot of time building properties only two, three years after they started, and be in a bidding war after they've put time and money into building the brand."
Image courtesy Shutterstock