Rogers works around NHL blackouts
Keith Pelley says the company has sold 60% of ads for the season as Rogers Media unveils an update to Rogers NHL GameCentre Live a month out from the first puck drop.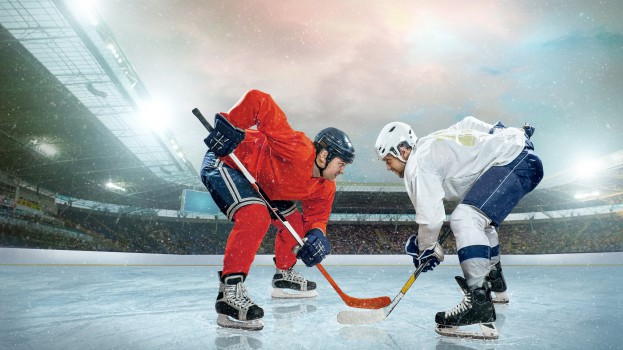 Rogers has sold the majority of the advertising for its first season as national broadcaster of the NHL and announced an update to its online game streaming service Rogers NHL GameCentre Live that will bring over 1,000 match-ups to subscribers this season.
Keith Pelley, president of Rogers Media, said at a news conference that 60% of ads for the company's NHL broadcasts have been sold. In addition to previously announced sponsor Scotiabank, Boston Pizza has also announced that it has signed a multi-year deal with Rogers to sponsor Wednesday and Saturday broadcasts. Pelley said that 11 other sponsors have signed on, although the company has yet to announce them.
Boston Pizza will be differentiating its sponsorship for each market it operates in, which includes existing partnerships with Hockey Canada, the Calgary Flames, Vancouver Canucks, Edmonton Oilers, Winnipeg Jets, and NHL All-Star and Team Canada gold-medalist PK Subban, who acts as spokesperson in Quebec. 

With 35 days to go before the season starts, Pelley said that the company will have more announcements in the coming weeks around "innovation" it has planned for its coverage of the NHL from a multi-platform perspective.
The conference also featured Hockey Hall of Famer Mark Messier, who was announced as Rogers' NHL Hockey Ambassador and will be appearing in ads promoting GameCentre Live in the coming weeks.
The major selling point of the updates to Rogers NHL GameCentre Live is that it will now allow those with a regional Sportsnet subscription to access games that are blacked out or otherwise unavailable in their region, including out-of-market games, plus the Stanley Cup playoff games, increasing the offering on the service by 50% compared to last season. The service will also show every nationally broadcast game that Rogers is carrying this season, which includes those on Hockey Night in Canada, Scotiabank Wednesday Night Hockey and City's Hometown Hockey, plus the Winter Classic All-Star Game.
This gives Rogers coverage of every game from the Vancouver Canucks, Edmonton Oilers, Calgary Flames and Montreal Canadiens. It has smaller coverage on games from the Toronto Maple Leafs (68% of games), Ottawa Senators (35%) and Winnipeg Jets (27%), as English regional rights for the rest of the games are held by TSN.
GameCentre Live will also allow fans outside of the Ottawa and Montreal broadcast regions to access French broadcasts of national games. In January, the same online access will be available to TVA Sports subscribers in Quebec.
The service is also integrated with Sportsnet's scores, standings and statistics platforms for easy access during broadcasts, and users can access over 800 classic games dating back to 1960 from the NHL vault.
Rogers NHL GameCentre Live is a subscription service, with the cost ranging from $129.99 for a half season to $199.99 for a full season starting in January, and is free until then for Rogers data wireless and high speed internet customers.
Image courtesy Shutterstock