GM's 2014 NFL strategy
The automotive brand has increased and shifted its spending to premium segments on CTV's NFL broadcasts this season.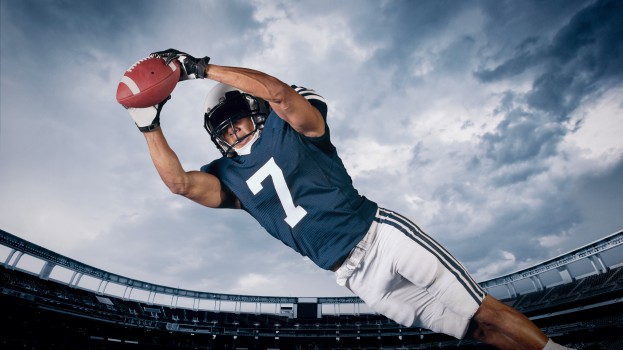 General Motors' GMC has increased its spending on football this year, focusing on a premium buy for CTV's NFL broadcasts to reach the league's mass Canadian audience.
Rather than rest on its traditional spot placement, GMC has shifted its spending during Sunday afternoon games to focus on prime viewing times. This includes segment sponsorship during the fourth quarter, when audience numbers tend to go up as the game gets down to the wire, and an expanded spot buy around pre-game and halftime shows during playoff games and the Super Bowl.
The NFL is part of a broader national football strategy for GMC that includes the CFL, where GMC is a sponsor for broadcasts on TSN. Mark Alger, advertising manager for Buick and GMC at General Motors, tells MiC that the company's spending on both CFL and NFL has grown this year, although the NFL remains the larger segment of the two. Being involved with both leagues allows the company to be engaged with football audiences from the start of the CFL's pre-season in June until the Super Bowl in February, which he says allows the company to bridge its key advertising periods.
"With the CFL, we can do more experiential things because it's local. It's a more active participation that goes beyond what's on the screen," he says. "For the NFL, we've been looking at premium placements that reflect prime viewership. It's a premium cost but it's incredibly efficient because we're getting that large, engaged audience."
The spots will focus on the GMC Sierra, one of the company's big volume vehicles, and the GMC Acadia, a crossover SUV that appeals to the broader family audience. Although Alger says GMC is trying to hit all segments of the NFL's broad audience – which starts to include more women and children during the lead-up to the Super Bowl – he says the key demographic it is trying to reach is male-skewing 25- to 54-year-olds. GMC also has a sizeable digital buy with display ads on football and general sports websites.
Other sponsors for Bell Media's NFL broadcasts on CTV and evening games on TSN include Nissan, Ford, Labatt and National Car Rental.
On Sunday, CTV earned 601,000 total viewers for its 1 p.m. games (which varied by region) and 683,000 for the 4 p.m. game between the San Francisco 49ers and the Dallas Cowboys.
Image courtesy Shutterstock