Exchange Lab restructures North American team
The company has promoted six people working out of its Toronto office to facilitate further growth globally.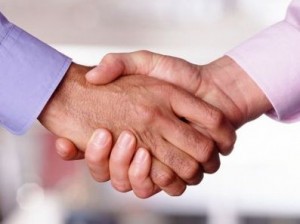 The Exchange Lab has announced a half-dozen promotions out of its Canadian office as the UK-based programmatic marketplace attempts to build off of its recent North American expansion.
On the executive side, Veerle De Lombaerde will move from her position as global product director to VP of enterprise for the company's business globally, managing all strategic accounts.
Thierry Bazay, the previous general manager of Canadian operations, is now the VP of strategic partnerships for North America.
Nikki Hawke is the company's new global VP of marketing, taking on the role after joining Exchange Lab as its director of marketing for North America in March.
Richard Jones has been promoted from director of sales to VP of agency sales. Jones joined Exchange Lab in April from Casale Media.
On the team lead side, Yaryna Hatcher has been promoted from agency team lead to director of sales for Canada. Joining the company in 2012 from Bell Media, Hatcher will now be managing all business from Canadian agencies.
Diana Lee has been promoted from account manager team lead to the director of client services in North America, overseeing North American business and the account management team.
Both Hatcher and Lee will report to Jones. Despite the international nature of some of the promotions, all of the executives and team leads will continue to work out of Exchange Lab's office in Toronto, which serves as the headquarters for the company's North American business.
The promotions come amidst a recent focus on growing North American business at Exchange Lab. The company opened an office in Chicago in March, as well as in New York and San Francisco last November, which have seen seven top-level hires over the last six months. Last week, the Sunday Times' annual Hiscox Tech Track 100 placed The Exchange Lab at 21 on its list of the fastest-growing, privately held tech companies in the UK based on sales over the last three years.