How AOL has opened its programmatic options up
AOL Canada has made its reserve and video inventory available through programmatic, a first for the company globally.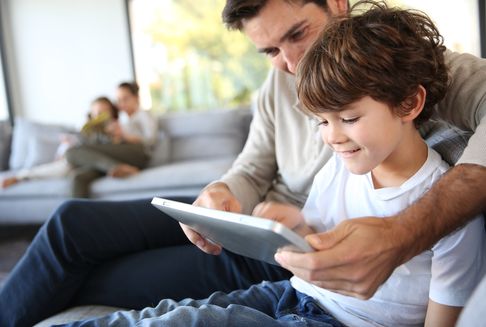 AOL Canada is the first global outpost of the company to make all of its inventory available programmatically, with that benchmark being set yesterday with the announcement that reserve and premium display, as well as video ad units, would now be available for purchase using the technology.
The announcement by the Canadian office comes ahead of AOL's second annual programmatic upfront, happening on Sept. 29 at Ad Week in New York.
Leanne Gibson, senior director, ad products and business operations, AOL Canada, tells MiC that being the first country to meet that goal came from it being further along than others in its strategic plan and also because Canada is small enough to be flexible when it comes to innovation.
Many of AOL's premium and reserved formats, like Project Devil, IAB Portrait and Halo will be available programmatically with this announcement. Video ads can be bought through the Adap.tv cross-screen platform.
The first to run a campaign across the slate of AOL Canada's programmatic options will be the Omicom-owned programmatic agency Accuen. Tom Fotheringham, GM of Canada at Accuen says that the specific clients running the campaign can't be disclosed.
Joe Strolz, country manager at AOL Canada, says that the new offerings follow trends in the landscape, with agencies and marketers growing wary of potential fraud in the programmatic landscape and requesting to work with known sites.
Citing research done by AOL out of its US office, Strolz says that 90% of 175 senior US brand, agency and publisher clients said they were using programmatic today, and more than 50% are planning on increasing spend in display, mobile and video in the next six months.
"Ultimately technologies get to parity and then it becomes about the differentiator and what you can do with it that makes it unique," he says. "When we look at programmatic through that lens we know that marketers and agencies are concerned with fraudulent traffic, we know that is a real issue for them. We know agencies are also increasingly saying that they want to use the technology but also to directly plug into known sites. That is the sandbox they want to be playing in because it is a safe one. With that view we believe our ad stack will be differentiated because we are also a producer of original content."
Strolz says the aim of this announcement is to add another block to AOL Canada's ladder to reaching the launch of One, the company's planned programmatic ad platform. Gibson adds that the company is currently searching for a design partner to help it launch the new product in 2015.
Image courtesy of Shutterstock