Premiere week: City's success with Scorpion, Gotham powers CTV
Glossy new dramas kick off premiere week in Canada, while returning series - including Saving Hope - are slightly down year-over-year.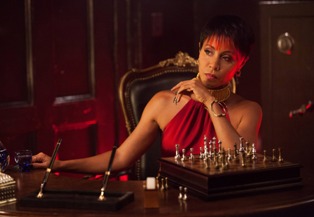 Even as viewers increasingly move away from appointment TV viewing, the combination of premiere week and glossy new dramas still appears to have the power to draw Canadians in.
Superhero drama Gotham was CTV's big win of the night, drawing 2.4 million viewers (2+ overnight) to its premiere at 8 p.m. on Sept. 22. An impressive premiere, but dwarfed by the infallible The Big Bang Theory, which provided Gotham a powerful lead-in with 3.2 million viewers tuning in for the series' season eight premiere in its temporary new Monday night home. The net continued its superhero theme into Tuesday with the season two premiere of Marvel's Agents of S.H.I.E.L.D., which earned 1.7 million viewers on overnights.
Canadian medical drama Saving Hope, premiering its third season in the competitive 9 p.m. Monday timeslot, showed up well with 1.1 million viewers. The premiere was slightly down on 2+ overnights over season two (which earned 1.5 million 2+ viewers, overnight, for part one of its two-part episode) but up 36% in the 25-to-54 demo and 8% in the 18-to-49 demo.
City's bet on CBS thriller Scorpion paid off for the Rogers' net on Monday, earning 1.36 million viewers (2+) and, according to City, taking the #1 slot nationally at 9 p.m.
The series is City's highest-rated drama premiere (on overnights) since dinosaur drama Terra Nova in 2011. Drilling down, Scorpion saw 567,000 in the 25-to-54 demographic and 498,000 in the 18-to-49 demo.
And over on Global, Shaw Media saw the high-profile drama The Blacklist return for a second season, once again in the 10 p.m. timeslot, netting 1.5 million 2+ viewers overnight, slightly down from its 1.9 million premiere last fall.
Full seven-day ratings for the top 30 shows of the week will be released by Numeris Tuesday Sept. 30.
*All ratings 2+ overnight, Numeris/BBM Canada
From Playback Daily