Telus to offer Project Latte streamer on Optik TV
The phone giant recently told the CRTC it didn't like Rogers Media and Shaw Media keeping Shomi for its own subscribers. So it's offering Bell Media's rival SVOD to its own TV customers.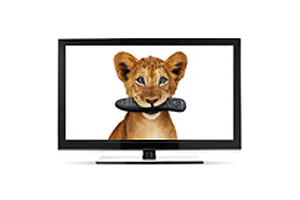 At the recent Let's Talk TV hearings Telcom giant Telus complained to the CRTC about "tight selling," in which consumers have to be a cable or satellite TV subscriber to acquire an over-the-top (OTT) service like the upcoming shomi SVOD service from Rogers Media and Shaw Media.
So now Telus, which offers the Optik TV service in competition with Shaw Communications in Western Canada, on Wednesday revealed it has signed up to make Bell Media's upstart SVOD, code-named Project Latte, available to its IPTV-based TV subscribers.
David Fuller, Telus president of consumer and small business solutions, said in a statement Project Latte will complement the Optik TV service, expanding choice for subscribers across multiple screens.
Telus has 1.4 million internet subscribers and 865,000 Telus TV customers.
Bell Media also said the Project Latte streamer will also be available at launch for Bell Fibe TV, Bell Aliant FibreOP TV and Bell Satellite, all TV service brands under the wider BCE umbrella.
There was no word from Bell Media on pricing or rollout plans for Project Latte.
The rival SVOD Shomi debuted on Tuesday, Nov. 4.
From Playback Daily