Has radio buying lost its personal touch?
MiC's panel of media experts weigh in on the pros and cons of the shift to a national radio-buying model.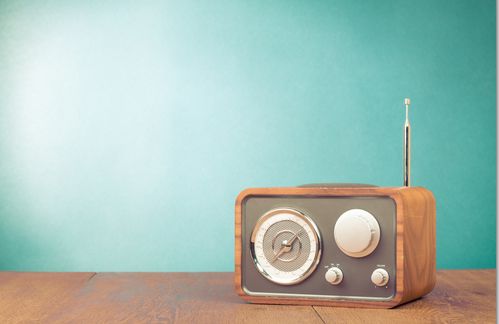 Was there a time when buying radio was romantic?
Not quite, says Lindsay Glendenning, broadcast supervisor, OMD, but there was a time when it was a more personal endeavor.
With the trend toward nationalization of radio sales forces, however, localized radio sales is on the decline. And, she argues, the decreased number of local sales touchpoints for non-retail spots is taking the personal and creative elements out of radio buying.
"I think one of the biggest challenges with national rep houses is that submissions are becoming less thoughtful or strategic and more uniform," she says. "Reps are feeling pressure to pump out more volume as more and more agency business is being forced in the national direction."
Radio planning and buying, like all other areas of media, is a business in transition. Media industry consolidation, such as Bell Media's purchase of Astral Media's assets, and sales division re-orgs, like Rogers' One Call, has meant a shift towards national representation houses and away from local sales reps.
Glendenning and other industry members like David Bray, president of Bray & Partners, say the trend has reduced buyers' ability to customize campaigns on a local level, which traditionally has been one of radio's great strengths. And larger buys often mean an "all or nothing approach," he argues.
"Gone are the days when we could select the station mix on a buy based on environment, format, client needs etc., as national reps don't want to sell one station without the other," he says.
David McDonald, VP and director of radio investments at IPG Mediabrands, agrees that the move away from working directly with stations has meant a reduced ability for targeted buying and custom campaigns.
"If we are going direct to the stations, we can be more targeted and do cooler stuff – like sponsorships – because there is a person at the station making sure that it works. That ability is taken away when we're directed to go through the national rep shop."
McDonald says a positive sign that the problem has been recognized is that both Corus and NewCap have placed regional sales people back in a few markets that were being adversely impacted by the national rep model. There is no obvious "fix," he notes.
"We used to be told that going through the national rep shop would save time because rather than going through 100 different reps across the country you would be making four phone calls," he says. "But now with email and pre-distributed lists it isn't that much of a time-saver anymore."
However, not everyone is nostalgic for a return to localized model. Arguing in favour of the move to national rep houses is David Goodfellow, radio trading manager at MEC. He says that the direct-to-market approach made sense when the stations were separate, but with the larger media companies owning so many of them now the new model allows for greater cross-station deals.
The main issue with the current model, in Goodfellow's mind, is the larger companies fully committing to cross-platform buying.
"There has been the perception that doing a local deal gets you a better deal because the local rep has an incentive to sell [based on commission], versus national sales where they'll make money somewhere, it just depends on which market," he says. "Buying on a national level simplifies the process a lot and saves a lot of time. Overall I think as radio stations grow into offering more multi-platform I think national buys have fewer downfalls."
On the media company side, Scott Broderick, VP of operations for Ontario and the Maritimes at Newcap, says that his company likes working with a national representation house like CBS because of its exclusive focus on retail.
"They are focused on serving the radio buying community," he says. "That serves us well because a lot of companies are going in the other direction with multi-platform selling."
Both Rogers Media and Corus Entertainment declined to comment on the structure of their radio sales teams.
Image courtesy of Shutterstock