2015 will be the year the data promise becomes real: Neve
Starcom MediaVest Canada's CEO says mobile, digital OOH and wearables all need more attention as we enter the next year.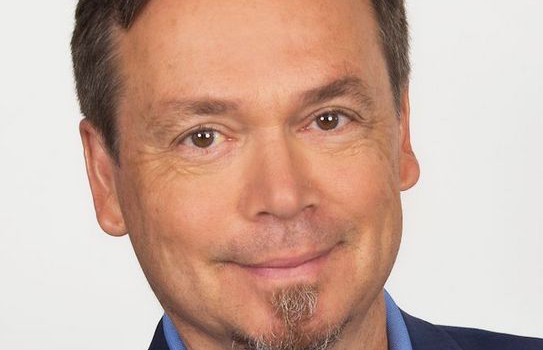 As one year closes and another one begins to rev up, MiC is asking industry leaders to look back on the events that changed their business in 2014 and predict the trends that will shape it in 2015. Next up is Bruce Neve, CEO of Starcom MediaVest Canada.
What 2014 event or trend had the biggest impact on your business?
The consumer trend of watching video across screens and [throughout] the day.
The consumer has been ahead of the industry in terms of devouring video on multiple screens both in the home and increasingly on the go via smartphones.
With better measurement, new tools and technology, the industry moved to an ISP (integrated screen planning) approach and included online video as another day part in an overall video model of planning and buying.
What buzzword should stay in 2014?
Big data, real time, programmatic, native advertising; these were all overused and often misunderstood.
I think they will all still be with us in 2015, but applied and used with a greater depth of comprehension. But maybe leave native ads in 2014!
How has your team changed the most in the past year?
We continue to shift our approach, structure and talent strategy to reflect the velocity of change, the pace of people and the increasing opportunity to use data to drive insights about people and to help us connect with the right audiences, at the right time, in the appropriate place, with a relevant message.
Our TV buyers are now also buying online video and are fully trained on the Brightroll platform.
We just completed Twitter Flight School marketing training for each and every person. The expectations have changed in terms of the core skills of a strategist, as a strong understanding of everything from the data story to social to mobile in a holistic way is necessary to effectively design human experiences.
What are the top three things those in the Canadian media business need to be paying attention to as we head into 2015?
Mobile. The consumer is there, all the time and everywhere; how do we engage in a relevant way (such as adding utility and great, relevant content to the time and place)?
The use of digital outdoor combined with beacon technology and smartphone apps to create engaging experiences that are powerful action-drivers based on location, time, known consumer and audience behaviour.
On a smaller, more experimental scale, wearable technology, including watches, glasses and clothing with flexible LED thread will be incorporated into highly creative consumer experiences and often linked with smart glass/digital outdoor.
What is your prediction for the trend that will shape the media business in 2015?
Making the data promise real but centred around people first, not just technology. We are past the hype of data and key organizations are in place, such as DAAC, CASL and tech assurance that should accelerate activity. More clients have internal data champions, and agencies are investing in talent and technology in the data and analytical area.
As well, the discussion around online transparency, including viewabilty, fraud, privacy, and fees will be addressed via standards and guidelines from across the industry group of leaders in the programmatic and online space.