Targeted marketing will rule in 2015: Ramella
UM's VP of digital Matt Ramella says more powerful data-matching will drive smarter marketing in the coming year.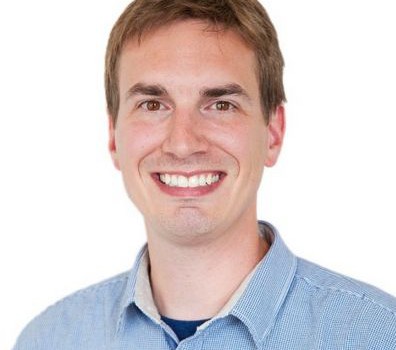 As one year closes and another one begins to rev up, MiC is asking industry leaders to look back on the events that changed their business in 2014 and predict the trends that will shape it in 2015. Next up is Matt Ramella, VP of digital at UM.
What 2014 event or trend had the biggest impact on your business?
The continued shift of Canadians going smart and mobile is having the biggest impact on our business. We've now become a "notification nation," where we're much more reliant on our feeds to discover and consume content. This is beginning to noticeably impact consumer behaviour, attention and where they spend time. Combined with increased penetration of video watching via OTT platforms, streaming services and mobile feeds, 2014 brought the early stages of significant disruption.
What buzzword should stay in 2014?
If it's even still considered a buzzword, I'd say that "social media" should be left behind in 2014.
Departmentalizing social under the traditional definition does such a disservice to the real marketing opportunity. Social networks are evolving to powerful, visual audience targeting platforms that enable brands to more effectively identify, reach and convert their most important consumers wherever they are spending time – not just within the walls of siloed social networks.
How has your team changed the most in the past year?
Over the past year, we have further grown UM Studios, our in-house content creation team that was established in 2007. From a digital perspective, we've grown our expertise across our hybrid planning teams through an increased focus on activating paid social amplification, mobile and performance/audience-based buying through our extended IPG Mediabrands family.
What are the top three things those in the Canadian media business need to be paying attention to in 2015?
1. How to embrace technology to unlock creativity: One of the keys to unlocking creativity is committing to deliver a greater percentage of media buys through automation, which helps to strip out some of the legacy industry inefficiencies and free up people's time. This enables re-investment of agency resources to focus on more valuable strategic thinking and custom content development for our clients.
2. How to marry programmatic buying and data with traditional creative to build impact and relevant brand stories:If the industry is only in the short-term game of using programmatic to drive efficiency then we're missing half the opportunity. It's about understanding how to embrace the new data and science that programmatic offers to target the right type of content to reach consumers with at the ideal moment.
3. How to shorten the path to purchase by making media moments shoppable: Content and commerce are coming together. Emerging technology platforms and ad formats are creating simple, new points of access to shopping experiences. Whether it's search, social, messaging, display, video or editorial, every piece of content can now become an always-on commerce opportunity for brands – allowing brand media dollars to work much harder by instantly driving to a purchase.
What is your prediction for the trend that will shape the media business in 2015? "People-based marketing." In 2015, the industry in Canada will begin to transition away from targeting broad, faceless audiences and cookie pools to using more informed identity-based audiences. This shift will be driven by new, more powerful data-matching through the likes of Facebook, Google, Twitter, first-party customer purchases (e.g., loyalty card data) and perhaps even set-top boxes from cable cos.
We will get smarter about how we buy audiences cross-device, how we dynamically insert more personalized brand messages and how we inject our buying practices with higher-quality offline and online data. The ability to connect with a marketer's most valuable audiences through precise targeting, and then more seamlessly measure sales impact, will begin to take shape in 2015 – and I think that marketers and agencies will all agree that it couldn't come soon enough.