Measurement needs to step up in 2015: Cameron and Collier
OMD Canada's CEO Cathy Collier and managing director of digital Shane Cameron on the changes that will shape the next 12 months.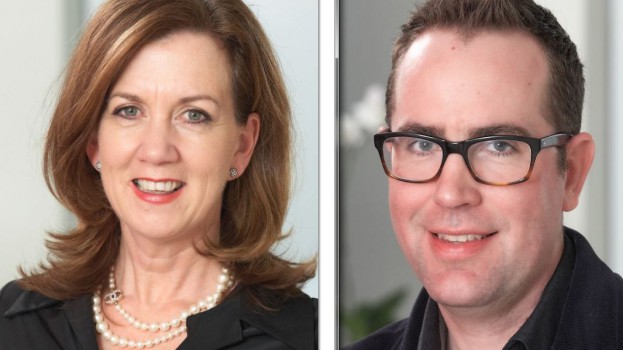 As one year closes and another one begins to rev up, MiC is asking industry leaders to look back on the events that changed their business in 2014, and predict the trends that will shape it in 2015. Next up are Cathy Collier, CEO and Shane Cameron, managing director of digital at OMD Canada.
What 2014 event or trend had the biggest impact on your business?
The launch of our Data Management Platform (DMP), which was both a trend and an event, definitely had the most potential impact on our clients' business. The DMP makes it possible to organize large amounts of data, from many sources, in a way that brings the most important data points to the front. Marketing needs to move beyond metrics like how many and how often to something more germane to an advertiser's bottom line.
A large portion of the marketing world and, particularly, things related to media have had their success measured by delivery and an effective reach across mass mediums: GRPs, impressions, clicks, reach/reach frequency and the cost per metrics associated with that delivery. Those measures tell part of the story, but nothing close to the entire picture. There needs to be (and there will be) a concerted effort amongst successful advertisers of all types to move their KPIs and goals to something more bespoke – something that draws conclusions to how advertising and media is affecting their business. As a whole, agencies and advertisers will not only understand the cost of media, but will progress to know the value of it (specific to their business) as well.
What buzzword(s) should stay in 2014?
Lean in. Augmented reality. From big data to great data.
How has your team changed the most in the past year?
We have centralized expertise on a fundamental and strategic level across our client groups – at the same time, we have invested in specialists and product stacks that make our teams more powerful. We launched Ignition Factory to specialize in innovation, hired three specialists in programmatic and have launched a set of social performance product suites.
What are the top three things those in the Canadian media business need to be paying attention to as we head into 2015?
Media products and services from agencies will change in fairly dramatic ways over the next three years.  Change will be driven by events that have gained momentum in recent history, but will accelerate in 2015.
1. The entertainment industry will continue to evolve: The creators and buyers of content are broadening beyond a handful of powerful distributors.  Advertising is becoming embedded into the eco-system of the entertainment industry.
MCNs, the increased affordability and accessibility of content productions and changing tastes and format preferences of Canadian and global audiences will provide a wildly different playing field for advertisers and agencies to function in.
2. Media measurement: Despite consumers changing their media habits, the media economy has not evolved. The media that affects business performance – awareness, affinity, and sales – will be the media and marketing efforts that win.
3. Investment in talent:  Enhancing and providing new avenues for growth and experience in data-driven-planning and creative ideation will happen amongst existing resources. As well, as teams grow, people from backgrounds outside of the pure media world will complement those core strengths with skill sets that reside in additive and new service solutions.
What is your prediction for the trend that will shape the media business in 2015?
The work that goes before and after buying becomes more important, with teams and products revolving and growing around that fact.
The opportunity to tell a brand's story is now omnipresent thanks to much of the human race being constantly connected or surrounded by media channels. While this has become our reality, most agencies and advertisers are still planning a story specific to each media type. The idea of story-telling being at the centre of a winning brand strategy is far from new, but the planning process that enables it has to evolve.
Omni-channel story telling will be a significant change and trend that is required and enabled by:
1. Social platforms that are now clearly vessels by which stories are shared and spread.
2. Premium video content and MCNs providing longer-form entertainment in which to weave advertising opportunities.
3. Mobile-friendly experiences (not banner ads designed for mobile) have to be anticipated from the onset.
4. Addressing better-defined targets and evolving a story based on where a person is in the stream of communication will also be a common thread.
These continued shifts along with other macro-level changes that have been underway for some time drive the need for a refreshed effort on how brands go to market. How a brand gets to the stories or story it will tell, the permutations that story will take, how it scales across mediums, and how it will change as one moves through it will be affected by a great deal of data mining, creative idea development, partner expansion and measurement – efforts that live "before" and "after" the in-market buy.