Jewellery, beauty take centre stage for 'Say Yes' sponsor slate
How Michael Hill Jewellers, Jergens and John Frieda will be incorporated into the inaugural Canadian season of the show.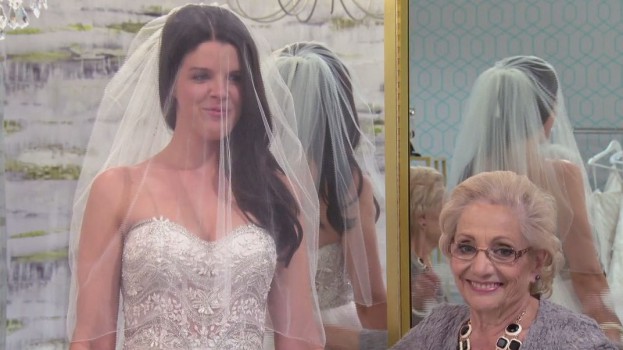 Jewellery and beauty brands are front and centre as sponsors of the first season of Say Yes to the Dress Canada on W Network.
The show, which has been promoted across platforms from theatre screens to skating rinks throughout the holiday season, bowed last night at 10 p.m. on the channel. Michael Hill Jewellers is the lead sponsor of the show, Jergens is the exclusive skin care sponsor and John Frieda is the exclusive hair care partner.
Michael Hill Jewellers will be integrated into the show with displays on-set. Wedding parties will use jewellery pieces from the company to add sparkle to their chosen dresses during "finishing touches" scenes of an episode.
Lynn Chambers, VP of client marketing at Corus Entertainment, says that the sponsorship got an added boost from the brides-to-be on the show who had engagement rings from Michael Hill Jewellers. The stories of their engagement (and shots of the rings) were worked into the episodes. On-air sponsorship for the company also includes lower-thirds during the first set of episodes. The sponsorship was arranged with Michael Hill Jewellers' media agency of record, Media Experts.
Jergens and John Frieda will be worked into the show through two 15-second on-air vignettes per brand, produced by the Corus Client Marketing team, that will air during all 20 episodes.
The skin care and hair sponsors will also be included through two five-second on-air billboard spots, 10 30-second promotional spots and five-second "brought to you by" spots for each of the brands. Gaggi Media Communications arranged the partnerships with Jergens and John Frieda.