SXSW: Moving branded content to the next level
CMDC board member and Havas Media VP Maura Hanley on a native ad model that sells products and the value in branded stunts.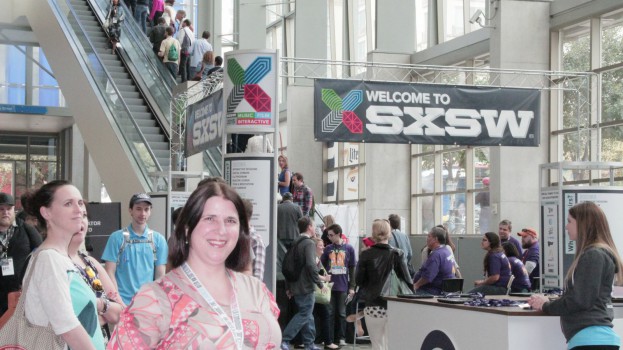 Canadian Media Directors' Council board member and VP at Havas Media Maura Hanley is in Austin at SXSW. Here's her take on the way forward for native advertising and branded content. And, in case you missed it, here's yesterday's post about "The angel and the devil of data."
There's a lot of discussion about branded content at SXSW this year: traditional publishers struggling to fund news and quality editorial, digital players that just want to give us what we want and brands trying to engage consumers.
Traditional publishers like the New York Times, presenting at several sessions this year, have moved beyond native advertising that resemble the advertorials and sponsored content of the past. The Times' Orange is The New Black feature, paid content which created buzz with its mix of video, charts audio and 1,500 words to talk about female incarceration in the United States, is still being discussed.
To create new revenue streams, publishers have established in-house creative and production teams to collaborate with advertisers and agencies. Production departments maintain the "church and state" separation of editorial and advertising, while the sales team's focus remains on selling a valued audience in a trusted environment. The mantra of quality and engagement continues to be the defence against programmatic buying.
As a counterpoint Ben Lerer from Thrillist Media Group declared – in his presentation "Back to the Future of Media" - if you are renting your audience, you are going to lose. The Lerer model invites brands to participate in a way that is "native" to the editorial environment, with relevant e-commerce-enabled content. If he is correct in his assertion that only 17% of digital ad spend will be non-programmatic by 2017, then traditional publishers better start exploring more innovative business models.
And what about brands? A Tinder stunt pulled off at SXSW, promoting the film Ex Machina, that engaged potential daters with a fake profile, has been getting a lot of buzz. I've heard several people remark that maybe it's not cool to fool people.  The stunt may have got press but did it sell tickets? A panel entitled "We Are What We Click" made it clear that gaining an audience in the attention economy is not an easy feat and measuring the result can be even harder. There is no way of knowing in advance what will gain traction and brands are advised to have multiple versions of content that can be optimized for different platforms, devices and audiences.
One theme that has been consistent across every presentation is the need to deliver relevance and value by staying true to what your brand stands for.
As Mikala Bierma from BuzzFeed said: "You can trick people into clicking but you can't trick them into sharing."
And I would add to that "or reading, caring, or buying."