Calling all agencies, from creative to PR
Strategy's Agency of the Year awards is open for entries, with names of cases due May 18.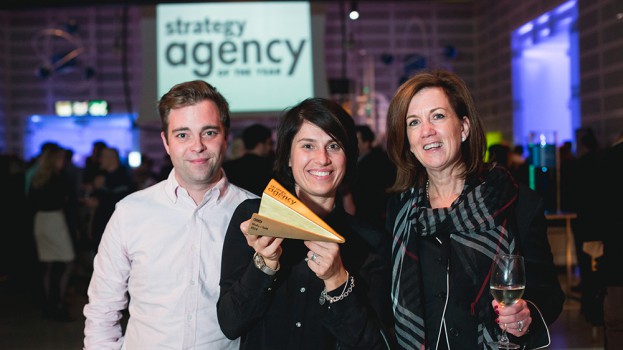 Get your best work ready (and mantles dusted): it's almost time to start submitting case studies for strategy's 2015 Agency of the Year competitions!
If you're interested in submitting to the awards, please email Jennifer Horn before May 18 and include ONLY the names of the three (Media, Digital or PR Agency of the Year) or five (Agency of the Year) campaigns that you'd like to submit (each one must include the name of the client, name of campaign, and dates when it was in market).
The work must have appeared for the first time at some point during the 12-month period from May 2014 to May 2015. And as in previous years, entries must be campaigns for five/three different brands, cannot include self-promotional work, and must be Canadian (if it's a global campaign created here, it must have appeared in this market).
As announced last year, strategy will enforce a no double-dipping rule again this year, requiring agencies that would like to be in the running for Agency of the Year and Digital Agency of the Year to submit unique campaigns for each competition. Contenders will not be allowed to submit a case study for a single campaign in both the Agency and Digital contests.
Please also note that due to the increased costs of producing these awards, there is now an entry fee of $500 (this is a cost per agency for each award category, not per case. So if an agency is entering AOY and DAOY, the total cost will be $1,000). Strategy will follow up with details on uploading cases, which will take place in early July.
To read about last year's winners and learn more about the awards, click here.
Pictured: OMD with its Media Agency of the Year award