Satellite down, IPTV up: CRTC
IPTV subscribers jumped 29%, while satellite and cable subs dipped, for the year ended Aug. 31, 2014.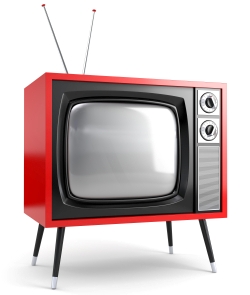 IPTV revenues and subscribers were up in 2014, while cable and satellite numbers dipped, according to new numbers from the CRTC.
Overall, terrestrial and satellite BDUs saw revenues jump 1.5% for the year, from $8.8 billion in 2013 to $8.9 billion in 2014. That jump comes despite the number of subscribers remaining relatively flat for the period, decreasing slightly from 11.5 million to 11.4 million.
Satellite TV providers saw revenues dip by 2.4% for the year, to $2.4 billion. The number of Canadians subscribing to satellite TV services dropped by 4.9%, landing at just under 2.6 million. Operating expenses for satellite TV companies remained virtually unchanged at $1.6 billion.
Cable and IPTV companies reported combined revenues of $6.5 billion from their programming services in 2014, an increase of 3% from $6.3 billion in 2013. Operating expenses at the companies jumped by 7.6%, from $5.1 billion to $5.5 billion.
IPTV service providers added 29% more subscribers for the period and revenues jump 39%. Cable service providers saw subscriptions dip 5.2%, with revenues for the category dropping 3.2%.
Overall, Canadian terrestrial and satellite BDUs spent $474.9 million on content made by Canadians for the year, that's down from $491 million in 2013 and $504 million in 2012.
Of the 2014 amount, $219.3 million went to the Canada Media Fund, $64.1 million to independent funds and $151.6 million to cable-based community channels. The measured companies employed a total of 29,028 people in 2014.
The CRTC will be releasing 2014 numbers for specialty, pay, pay-per-view, video-on-demand services and AM and FM radio. Earlier this month the CRTC released the 2014 financial report for conventional channels, with private TV stations earning $117.1 million less in advertising revenue last year.