Building a magic fraud-free kingdom
Some argue that containing fraud isn't so hard if the industry seals access points in its supply chain.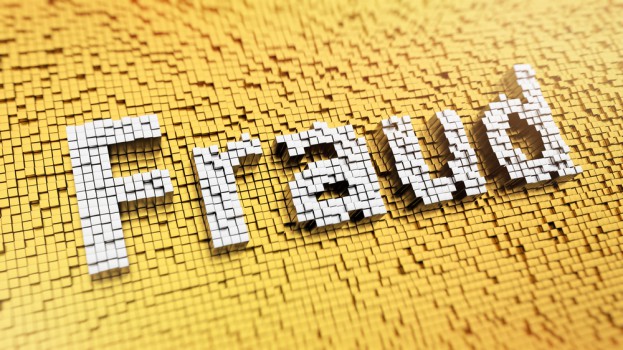 This is part two of a series taking a deep dive into the worlds of viewability and fraud. The first part of this series appeared on May 26: Viewability wars as digital transitions.
The Great Wall of China was built over centuries to protect various tribes and communities from enemy invasions. Much later, it was fortified into a single wall to secure the mainland dynasty from ambitious predators. Will something similar have to be built in the less tangible world of online media? A walled kingdom to fend off creative fraudsters from running away with brand dollars?
It's a view taking hold in some circles as advertisers struggle to deal with the invisible world of online tricksters and chameleons, piggybacking on what is increasingly being identified as a supply-chain issue.
"It is the supply chain's fault because effectively we are now in an environment where all kinds of media dollars are being allocated through programmatic channels and bidding," says Andrew Casale, CEO of the New York-based Index Exchange. "The supply chain standard hasn't really changed so there's just this acceptance right now that it's a buyer-beware market."
Online fraud isn't a new problem but its significance has grown as more online advertising is automated through programmatic channels.
In December last year White Ops, an online fraud detective agency, released a report that estimated that the global advertising industry would lose $6.3 billion to fraud in 2015. The report, which was commissioned by the Association of National Advertisers, recorded that bots, not humans, viewed 11% of banner ads and 23% of video ads. Those numbers were the result of White Ops' analysis of 181 online campaigns across nine product categories by 36 marketers and covered 5.6 billion impressions.
So we know fraud thrives in an unregulated marketplace and that ad dollars are being sucked away from campaign budgets. Despite this, fraud remains one of the industry's major problems.
There are many aspects to the problem, says Chris Williams, former president of the Interactive Advertising Bureau, or IAB. He identifies three essential layers: technical, legal and educational. He too believes that the supply chain is broken. This week, in a MiC blog on the topic, he suggests the addition of a technology agent to the planning process to help marketers and buyers assess the quality of digital media plans and set achievable quality goals.
"A loose supply chain with lots of access points and lots of players relatively unknown to each other," identifies Williams. "That's the problem."
So what are brands doing about it? At a recent conference on the topic arranged by the Association of Canadian Advertisers, Mondelez International, Loreal Canada and Unilever Canada discussed their approaches, which included  running in-house programs to educate teams about how online fraud works.
Jeff Naylor, senior manager, digital marketing at TD Bank says his company has an aggressive response towards online fraud. In the absence of a regulated approach towards the issue, the bank took a public stance against open exchanges this year.
"Our perspective is that until the suppliers that are operating these exchanges can get their act together and can be more transparent and provide the measurement that is going to demonstrate that they are cleaning house, that TD will avoid open exchanges as much as we can."
As much as transparency is required on the supply side, says Naylor, marketers need to care about how they invest in digital.
TD was losing less than one percent of its ad budget to fraud, says Naylor, estimating this at $300,000 to $400,000. The bank's agency, Starcom Mediavest has created a white list of publishers. Meanwhile, Naylor looks at online ad-stats from companies like MOAT to see who the ads are reaching.
Interpreting the stats can also challenging, as Williams points out. "If you're lowering your fraud numbers, does it mean that you're actually lowering the number or that people out there don't want to be found? You have to build a walled kingdom where barriers to entry are high and you don't just let everybody in."
Still, things are not so bad in Canada, according to Casale, who estimates about 50% of digital trading  – compared to about 25% in the U.S. – is through private exchanges, so less inventory is trading in open exchanges where access points are manifold.
At Index Exchange, which generates 80% of its business in the U.S., 10% in Europe and 10% in Canada, publishers have to pass the company's verification process before being accepted as sustainable. During the first stage of fact-checking, the company tries to establish human contact with the publisher to determine they exist. Once through this stage a group of analysts work together to see if the site actually delivers the kind of promise its offering.
"It's easier for us than for buyers," says Casale. "Because through our process we act as a kind of gateway." Through its fraud processing capacity, Index Exchange has developed a list of 44,000 sites with which that it won't do business.
"These are complicated technical issues and it's easy for people who are coming onto the system who have a wide scope of work to do, to address what is going on here," says Williams. In his view, the technology agent would ease some of the challenges of coping with the technical issues.
Security specialists like Allan Dillon of the Fredericton-based Sentrant Security, an internet fraud detection company, believe a technical solution will help eradicate fraud. A major concern – as Dillon has pointed out – is that online fraud is linked to major criminal cartels. Under the current open exchange system, brands may unknowingly be aiding and abetting global criminal networks.
Fraud in the online space has many faces (see IAB's detailed primer in its "Digital Simplified" series) and while the creation of a black list is a temporary solution, it won't prevent the best of fraudsters from re-emerging, at relatively low cost, as something else.
"The enemy in fraud – we would never defeat in an arms race," says Casale. "They are better funded than us and they are very smart. They're in this ecosystem, and they know everything about it."
Yet, a simple solution is at hand. It's just that its execution is complex. The Trustworthy Accountability Group in the U.S. is an industry led body that represents the viewpoints of the industry's multiple players: agencies, advertisers, publishers and regulators, and hence has the potential to shore up differing points of view.
Fixing the supply chain means one thing: making purchasing less opaque by making publishers known entities. As long as there are unique IDs attached to publishers, instead of just domain names which can be spoofed, much like deal IDs specific to sale between a buyer and seller, the ability for fraudsters to grab ad dollars would be seriously limited because ad dollars would go straight into the verified publisher's account.
Why hasn't this been done yet? Partly because creating a walled kingdom will have an impact on revenue for open exchanges. By cutting supply – cheap, easy and accessible inventory, the exchanges' revenue would also be affected. Plus, Naylor believes industry has been slow to understand the gravity of the problem.
"I don't think (marketers) are being educated enough. I don't think their agencies are showing them what the right metrics are. We're lucky that we have lots of data sets and can get pretty granular on certain metrics of success that are business-driven but smaller marketers say they just want to increase brand presence. Fundamentally it's a supply chain issue but the onus of the problem stands across everyone who touches it."
The fraud-free magic kingdom doesn't exist yet and, Canadians can't do much to create it. The supply chain is U.S.-based since every single platform is American. "This market has no influence," says Casale. "This problem will be solved when the protocols have changed and been adopted in the U.S."
 Image courtesy of Shutterstock