Bell Media revenue down in Q2
Ad revenues are down for the company's media business, but parent co BCE posted a 25% increase in profit.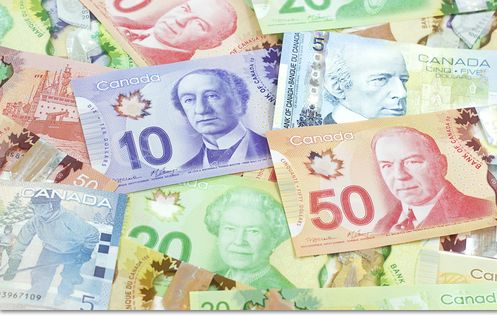 BCE Inc's Bell Media division reported revenues of $740 million for the second quarter of 2015 on Thursday, representing a 2.8% decrease from the same quarter last year.
The quarterly report from BCE attributed the decrease to a drop in advertising revenue following the loss of NHL playoff broadcast rights for TSN and RDS. The media division also cited increased competition from "large players in social media" and overall softness in the conventional TV market as contributing to the revenue drop. The losses, however, were partly offset by advertising revenue generated by the FIFA Women's World Cup Soccer, and growth in Space, Discovery and Astral Out of Home.
The adjusted EBITDA for Bell Media increased 2.4% to $215 million, which was driven by a 4.7% reduction in operating costs after the loss of the NHL playoffs, as well as lower U.S. programming costs and lower amortization of fair value of some programming rights which "more than offset investments in CraveTV programming," the report said.
The company also reported increased subscriber revenues, bolstered by the launch of CraveTV this year. Crave TV has signed 727,000 subscribers since its launch about seven months ago and is set to go wide to all Canadians with an internet subscription on Jan. 1, 2016. Currently, only Canadians with an existing TV or internet subscription with Bell, Eastlink and Telus can access the SVOD streamer.
Overall, Bell Media parent company BCE reported operating revenues of $5.3 billion for Q2, representing a 2% year-over-year increase. BCE also reported a 25% increase in profits over the second quarter of last year, from $606 million to $759 million.

The boost was attributed to several factors, including the privatization of Bell Aliant and gains from selling a 50% ownership interest in Glentel Inc. to Rogers Communications. The operating revenue gains came from a 2% increase in service revenue and a 2.3% gain in product revenue, which was lead by strong residential revenue growth in BCE's wireless and wireline divisions.
As of June 30, 2015, BCE reported it served a total of 8,124,824 wireless customers, an increase of 2.2% over the second quarter of last year. Total TV subscribers were up 4.4% to 2,674,796, which included a 32.9% increase in IPTV customers to 1,040,791. Total internet subscribers were reported as 3,316,351.
- Image courtesy of Shutterstock