Video-hungry Canadians prompted expansion: Virool
Former AOL Canada head of sales Alicia Elliott is working to promote the video sharing platform to publishers and marketers in the Canadian market.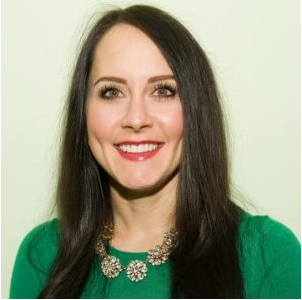 U.S.-based video distribution platform Virool has tapped former AOL head of sales Alicia Elliot to lead its Canadian launch.
Elliott (pictured here) is the company's managing director and sole representative in Canada and is tasked with growing the company's northern business.
Virool, which is both a demand-side and a sell-side platform, offers in-line video as well as pre-roll campaign opportunities to marketers on the buy side of its business. St. Jospeh Media has already signed on to use the platform for all of its pubs.
Virool has offices in San Francisco, New York, Los Angeles and London. The company decided it needed Canadian representation upon registering Canada as a market with a big appetite for online video, according to Brian Danzis, Virool's chief revenue officer. More Canadians consume digital video than any other predominantly English-speaking country globally. To respond to that consumption trend, brands are moving their ad spend increasingly onto multi-channel digital video spaces.
So what does Virool do that other platforms of its kind don't? It isn't a lone player. Its most obvious competition comes from SlimCut Media and Teads but the company has some advantages as a start-up that began with a consumer focus. "The big advantage is our data," says Elliott. Virool launched as a consumer-based video platform with a mission to democratize the online video market. Since its inception in 2012 it has run 22,000 consumer based campaigns and it can use this capacity to leverage every single dollar of brand spend, says Elliott.
Elliott says Virool allows marketers to target their market through addressable options including its more general Actiview option or through its more targeted ViewSurge. It also offers added intel on how clients are interacting with brand creative with an emotive testing technology called eIQ. Viewers who watch brand videos are asked if the software can access their camera to record their facial expressions as they watch the video. Once Virool has collected a minimum of 300 eIQ reports, it is able to show a brand just what impact its creative is having on viewers. Emotions measured range from happiness to sadness and fear.
One other feature that marketers will find interesting is the platform's "spying" capacity. Want to know how what your competition is up to? You can use the Virool's ChannelWatch to keep track of competitive video campaigns. By downloading the platform's VideoSpy, viewers can see how any video is faring on YouTube through metrics including likes, comments and subscribers on YouTube as well as Facebook and LinkedIn.
Videos can also be shared quite easily through a one-click sharing box that auto-connects a YouTube video with other social media.
The platform's third-party verification and brand safety partners include DoubleVerify, Integral AdScience, comScore and Neilsen.