Mid-season window: the state of TV buying
How TV buying strategies are changing as media dollars shift increasingly to digital.
This story appears in the December/January issue of strategy.
There's been a lot of talk lately about changing consumer behaviour and ad spend, but what impact has it had on the TV buying model?
The sands have been shifting, says Lauren Richards, founder of Pollin8, with TV media buying adapting to meet the needs of the time.
But we're not just talking programmatic buying. Canadian broadcasters aren't fully responding to that call even as their U.S. counterparts begin to open up a tiny percentage of their content for programmatic buys. Where the change is more likely coming is the adoption of addressability (Shaw Media, for example, is currently testing a near-addressability model) and the form and shape of content that is up for media buys.
For example, this year broadcasters announced 12 new conventional channel shows for mid-season, compared to six during the same period last year. The upfronts saw less radical change with 27 new shows this year in comparison with 24 titles in 2014. With viewers less interested in seeing reruns and broadcasters looking to give advertisers more content for brand placement, the mid-season has evolved into a more content-rich period than before.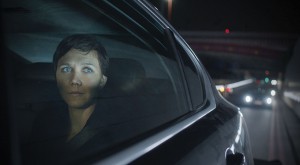 Last year the mid-season included limited-run series like The Honourable Woman (pictured) on CBC, a British miniseries with a single season and only eight episodes, and Outlander on Showcase, which is currently in its second season. The show had 16 episodes for its first season but was broken up into eight in the fall and eight in the spring.
"Broadcasters now are focused on shorter-run series and on bringing in more content," explains Melissa Kotsopoulos, group director, trading and analytics, broadcast at PHD Canada, noting it's a response to how advertisers are buying into content. In the past they would have signed off on a year's investment for a particular show like Grey's Anatomy. Today the buy is much more controlled, with advertisers giving their agencies approval for shorter-term weeks-long investments very close to when those shows bow on television.
Broadcasters have also been changing their upfronts and mid-season strategies to reflect changing consumption trends. Mid-season shows are no longer announced during the upfronts, responding to that aforementioned shift in buying strategy, resulting in two distinct buying seasons with diverse content strategies.
Still, to keep their live TV content more appetizing for advertisers, broadcasters may have to follow in the footsteps of their U.K. counterpart, the Murdoch-owned Sky TV, which can give advertisers far more targeted reach. The broadcaster's Sky AdSmart platform has expanded its access to new, more local advertisers, for whom the cost barrier for entry was previously too high. Advertisers, of course, want addressability because that kind of access has a direct impact and allows them to measure their return on investment.
But that shift comes at a significant cost. Sky TV is said to have invested £100 million in its ad platform, which it built in-house. Canadian broadcasters could work with third-party vendors, but they also worry about recouping the costs of that investment in markets where there is not enough scale (think Quebec as a French-language market).
Addressability in Canada would definitely impact how and when agencies buy. For now, with the buying seasons selling out, broadcasters are in no rush to invest in expensive, game-changing technology, say buyers. The tests currently underway are near – but not quite – addressable.
Given that dollars are shifting towards digital, which overtook TV in ad revenue last year, buyers worry that traditional methods may not suffice. If they're too slow to change, warns Neil Johnston, chief trading officer for GroupM Canada, it may be too late. "It will be difficult to get people back."
Image courtesy of Shutterstock