Montreal pubs see subscription gains
Le journal de Montreal and le journal de Quebec expand their share of the print market, while growing digital as well.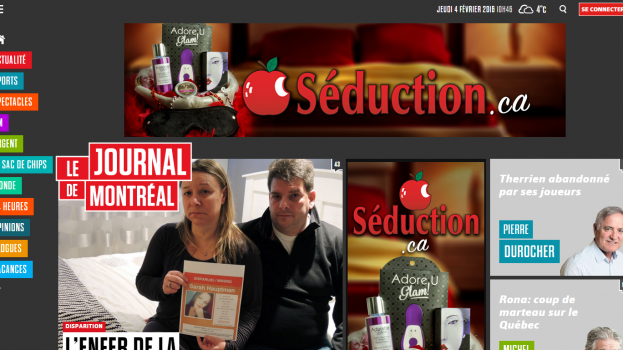 The quest for growth in the media business has challenged many a traditional newspaper company, with print suffering the most significant losses in advertising revenue and subscriptions. Two Quebec publications, however, say they're seeing an increase in demand from consumers for their print product, with Le Journal de Montréal and Le Journal de Québec saying they collectively grew their subscriber base by 10% between 2014 and 2015.
The increase saw the two newspapers accumulate a collective addition of 16,000 subscribers over the period. That signals that Quebec readers still want to receive their news in print, according to Lyne Robitaille, SVP, newspapers at Quebecor Media Group."We will continue to leave the readers the choice to get the news on all our platforms. Thanks to our diverse and comprehensive offering, we are also able to meet our advertisers' specific needs and effectively reach their target consumer."
The gains in subscriptions are likely a result of new subscribers isolated by La Presse's decision to shut its weekday print operations at the start of the year. That decision sees the media company focusing on its much-touted app product, La Presse+, with a single-day print edition available on Saturdays. About 14% of La Presse's readership was print-only, while 64% of its 1.8 million reach, was attributed to digital-only readers, according to stats from measurement body, Vividata. 

Most traditional media companies are focusing on growing their digital business to match both consumption and advertising trends on that medium. With La Presse heading confidently into the digital space, the Toronto Star has also invested heavily in its Star Touch app, which recently hit 200,000 downloads. This week the The New York Times posted its Q4 revenues, showing that while total revenue was flat at $444 million, the company saw a 10.6% increase in digital-only advertising to the tune of $69.9 million. Circulation numbers for digital-only subscription also increased by 13.3% to $50.4 million.
The Quebecor group is also working on growing its digital presence. According to numbers shared from Google Play and iTunes, the Journal du Montreal's J5 news app has secured 200,000 downloads, and according to Google Analytics stats shared by the company. The publications' website editions have also seen a growth of 45% in the number of year-over-year visits to their sites.  
The two papers'collective social following  includes over 600,000 followers. Both publications launched some of their articles on Facebook debuting the company's Instant Articles launch in Canada.