Will the skinny basic push cord-cutters into Neverland?
With skinny basic in market (and under fire) for a week, pundits wonder if the CRTC erred in spreading out the arrival of the $25 package and pick-and-pay.
Which camp were you in? When speculating about the impact of the CRTC-mandated skinny package did you think the new rules would be the death of Canadian TV as we know it or were you more "meh!"?
It looks like the second camp will have been more accurate when all is said and done, though it's still early days and the hard deadline for pick-and-pay per channel isn't until Dec. 1., 2016.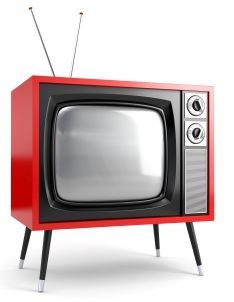 With all the major BDUs quietly posting lackluster $25 packages and consumers not likely to see a major change in the cost of their final bill (once additional channels, set-top-box rental is factored in), it's unlikely that subscribers will downgrade to the skinny package. The million dollar question, of course, is: Will those on the fence stick with their current packages or cut the cord in frustration? Moreover, given the gap between the introduction of  skinny basic and pick-and-pay, BDUs' diverse offerings and poor communication run the risk of leaving consumers confused about the promise behind the CRTC's intervention.
As such, industry insiders are wondering whether the packages are a disincentive for cord-nevers potentially considering TV as an addition to their home entertainment options.
Mario Mota of Ottawa-based research co Boondog Professional Services says the biggest challenge in market right now is the lag in time in rolling out consumer-facing pay-per-channel options. "People… didn't realize they were not going to have the full gamut of options. I think the CRTC made a mistake.  They were trying to give broadcasters a chance to adapt to a new environment…but the fact of the matter is if you had sliced it in the middle and offered both at the same time, it would have been a far more efficient and a better way of rolling this out."
The CRTC confirmed to Playback that BDUs are "obligated" to market the new $25 plan; however, the CRTC's own marketing is a little misleading: "Canadians can now subscribe to television services on their terms," was the headline of its press release. In fact many BDUs have not released individual pricing on channels yet.
Asked about how it will enforce the application of its rules on the skinny basic packages,  CRTC spokesperson, Patricia Valladao told Playback "We will be watching how they [cable providers] implement this over the coming months. And we will not hesitate to act  [if the cable providers do not respect the spirit of the decisions]."
So far, the "spirit" of the packages seems up for debate. Rob Young, director of anlaytics at PHD, says the quality of the skinny packages is disappointing. "I'm a bit surprised that the BDUs have not been a bit more generous with their new CRTC-mandated offerings. The current cable/IPTV subscriber is unlikely to downgrade to skinny basic but non-subscribers (cord-cutters) may need more than what is offered to get on board."
Mota says it's a moot point and adds that demo was never interested in getting on board the TV bandwagon. "I don't think they are attracted to brands and channels, they are attached to programming. If there is a show they want to watch they will find a way to watch it. They don't find a need for subscription. Even though they might pay more with streaming service like Apple TV, or a file sharing, that's what they find more convenient."
The biggest casualty of the changes will of course, be the domain of the specialty channel. Young says he has no doubt there will be a reduction in subscription revenue and says he is sticking with his original forecast on specialty channels. "By the end of 2016, when the full pick-and-pay/skinny basic options are on the table, there will be reductions in subscription revenue flowing to specialty channels and small, marginal (little to no ad revenue) channels will close. We're sticking with our 30% reduction in specialty channels."
At the moment the BDUs have differing pricing models on offer. For example, Cogeco and Bell bundles differ vastly, with Cogeco offering a $25 skinny-basic and an additional 10 channels of a consumers choice for an additional $13. The same package from Bell costs $62.
Mota says the cost differential can probably be attributed to Bell's high costs for its Fibe network but it may give the BDU competition in a market like Hamilton where Cogeco's package is far cheaper.
Having options for switching providers  is healthy in a competitive landscape but will these decisions prevent or instigate cord-cutting, sucking more cord-cutters into the land of cord-nevers?
While the verdict isn't yet out, one wonders whether the CRTC will achieve its goal to reduce cable costs and slow down the rate of cord-cutting.
When asked, Young said, "I doubt that this will occur to the extent desired by the CRTC."
 With files from Jordan Pinto.