Meet Yahoo's new Canadian media lead
Noel Hulsman takes on the role after years working on the editorial side at the company.
Noel Hulsman is Yahoo Canada's new head of media.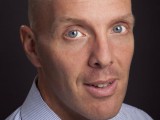 Hulsman comes to the role following years working on the editorial side at Yahoo Canada, most recently as managing editor, features.
Prior to joining Yahoo Canada in 2011, Hulsman worked at the Globe and Mail, including over two years as the editorial director of the newspaper's custom content group. He also spent six years as editor of BC Business Magazine.
Hulsman takes over the role from Marie-Hélène Savard, who was recently promoted to the newly-created role of head of international media at Yahoo.