Corus shuffles its deck, reorganizes
Who will staff key roles under the new, integrated sales structure at Corus.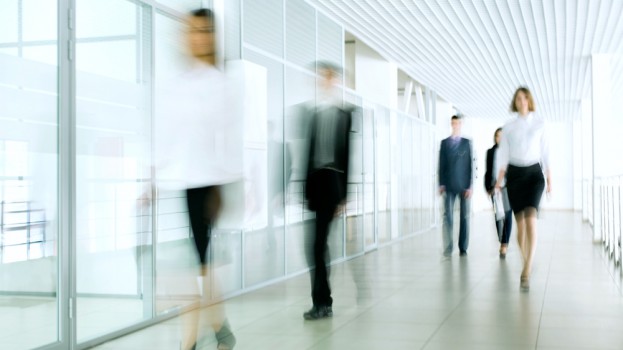 Corus Entertainment has given birth to a new combined structure following the integration of Shaw Media into its fold.
Under the reorg the media and entertainment company has developed five teams to lead its sales, marketing, content, international and communications work.
The client marketing team will be led, as earlier announced, by Barb McKergow. A team of seven people will report to McKergow, with Lynn Chambers, former VP of content marketing slipping into a newly created role as senior director, branded entertainment and experience, according to an internal memo obtained by MiC.
Emma Fachini and Mary Lepage both continue in their roles as directors, sales for client marketing.
Bruce Shepherd is moving from his position as senior manager, marketing ventures to manager, regional sales for British Columbia, a role in which he will responsible for agency-facing integrations and sales for the Vancouver market.
Dave Rigby, also formerly a manager for marketing ventures, will take on the same role as Shepherd for Western Canada, including Alberta, Saskatchewan and Manitoba.
Tracy Christopher is in a newly created role as director, digital production and client services. In her previous role she was director, creative and production, broadcast and interactive, client marketing for TV sales.
Trevor Williams retains his position as director of production for branded sales content.
The digital sales team will be led by Brett Pearson and will work in partnership with the overall sales team to develop multiplatform opportunities.
Dean Shoukas and Lyna Sapijonis join the team as senior manager, digital sales. Sapijonis was part of the Shaw Media team in the same position.
Philippe Kleime has been promoted from director of ad opps to director platforms and strategy. In his new role, Kleime is tasked with strategy for a digital roadmap and to oversee digital vendor partnerships.
Whitney Bloom stays in the role of monetization strategist.
Content distribution, which was previously under the leadership of Maria Hale, now goes to Shawn Praskey. Praskey was previously VP for content distribution. A team of four will report to him, with Drew Robinson continuing as director, content distribution and Beate Jack moving from that role into director of affiliate marketing. Hale now leads content and strategy for Global Entertainment.
Corus' former VP of research has moved into the role of lead for its research and consumer insights division. This division has been providing advertisers with key data based on information from its Audience Intelligence Platform as well as surveys and in-house research conducted by its team.
Most of the team here remains the same, with the exception of David Bennett, who has been given the rank of senior director, digital audience insights and engagement. In his prior role he was in a VP position for audience engagement and development.
The revenue optimization team will be lead by Tammy Baird, with no changes planned at the moment for the revenue team. Those changes may come in early 2017 when the traffic and sales teams are integrated.
Brand and marketing strategy will be led by Susan Shaefer in a new role as SVP, brands and marketing. Shaefer was previously EVP, marketing and corporate communications; she heads a team of five. On her team is Jim Johnson, who moves from the role of VP, payTV and affiliate marketing to VP, marketing global.
While most of the changes involve a staff shuffle from within Corus, the company's in-house media agency will be led by a Shaw employee. Scott MacLeod, who was previously senior director of marketing, media planning at Shaw Media has stepped into that role.
Byron Garby has been confirmed as general sales manager, national radio, and will report to Gerry Mackrell, VP of sales.
At the local level, sales will be led by Mike Season, who was formerly director of sales, Corus Radio, Vancouver.
 Image courtesy of Shutterstock