GroupM puts a stake down in Quebec market
Axel Dumont, president of GroupM Quebec, on his first months in a market he says is filled with missed opportunities.
Last night GroupM celebrated the official opening of its new office in Quebec, the first joint space for the holding co in the province.
The office, which is located at 500 St. Jacques St. West in old Montreal, brings the 35 Quebec employees of Maxus, MediaCom, MEC, Mindshare, Xaxis and Catalyst together under one roof.
Axel Dumont was hired to lead the GroupM Quebec team last summer, coming over to Canada from MEC Paris, where he worked as managing director and global client leader.
He said there is a tremendous opportunity for growth in the Quebec market, noting that it seems the rest of Canada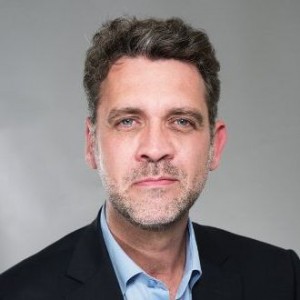 has missed out on a lot of opportunities in French Canada.
"I've been surprised by how little Toronto knows about the Quebec market," said Dumont. "But I also think that French Canadians have a role to play in that, because they have for so long called out their differences."
For its part, Dumont said that GroupM agencies have been shifting work from the Toronto to the Montreal office, noting that BMO's Quebec business, as well as the Canadian business for Air France and Nespresso, have moved.
"We now realize that there are opportunities to look at clients not just from a Canadian standpoint, but also on what we can do differently to handle things for the French Canadian market," he said.
Working within the Quebec market hasn't been without its challenges though, notes Dumont. He said though the market sits so close to the U.S. it generally runs at a slower pace, especially when it comes to digital innovation.
"The whole Quebec media system is closed, too closed, and too driven by traditional media owners that aren't experienced in digital and are trying to hold back transformation," he said. "I have found the Quebec market to be extremely creative, but also extremely traditional in the way that it operates. In general Quebec is running behind the rest of Canada in terms of digital transformation."