ICYMI: Rogers expands high-speed internet, ClearPier bags SheKnows Media
In case you missed it: FabUPlus Magazine launches in Canada, Rogers Ignite expands to Moncton and ClearPier becomes exclusive rep for SheKnows Media in Canada.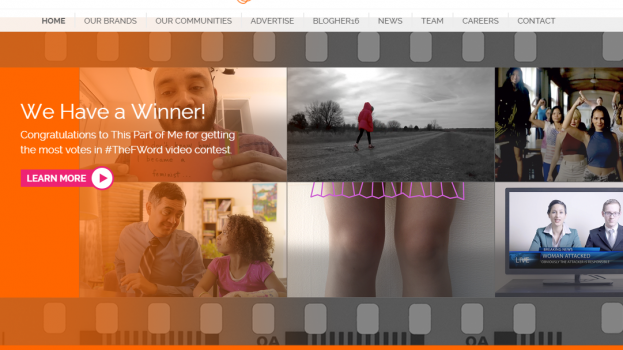 ClearPier becomes exclusive sales rep for SheKnows Media
Toronto-based marketing company, ClearPier has announced an exclusive partnership with SheKnows Media to represent the brand and its affiliated sites for Canadian buys. The U.S.-based company's female-skewing lifestyle sites also include BlogHer, HelloFlo, and STYLECASTER. Collectively the sites see 5.38 million monthly visitors. Rich media units can be bought across devices and programmatically.
Rogers expands high-speed internet to Moncton
Rogers Communications has reached Moncton's doorstep with its Ignite Gigabit and Rogers Ignite for business services. The expansion is part of the company's overall strategy to develop high-speed internet access across the Atlantic region, giving customers enhanced speed, as well as access to unlimited data plans. That comes just as video streaming is on the rise, with Netflix and YouTube expected to account for 80% of network traffic by 2020, according to the company.  
FabUPlus Magazine launches in Canada
U.S. magazine, FabUplus, which is aimed at the plus-size community, covering health, fitness and lifestyle issues, has launched in Canada. The magazine is issued four times a year and is also available online via subscriptions, as well as on the newsstand. The company says there are 167 million plus-sized women across the U.S. and Canada.
Buzzfeed axes $1.3 million Republican ad deal 
Buzzfeed has rejected a deal estimated to be valued at $1.3 million with the Republican party citing divisive comments made by its presidential nominee, Donald Trump. Neither Buzzfeed nor the Republican party has commented on the deal publicly but Reuters published a story quoting from an internal Buzzfeed memo that indicated Trump's comments were a stain on the health of American democracy and hard-fought freedoms.
AT&T launches major media and creative review in U.S.
The era of media reviews continues, with a report in Ad Age yesterday that the telecom giant is putting its media and creative accounts under a massive review. The media account is currently held by WPP's MEC, and the incumbent has been invited to participate. BBDO holds the creative account. Both agencies have held the AT&T account since 2007.