Dr. Oetker, Hershey donate to Fort McMurray via media barter
IPG's Orion Canada had orchestrated the donation of the brands' chocolate and pizza for embattled residents of the Albertan town through a media barter donation.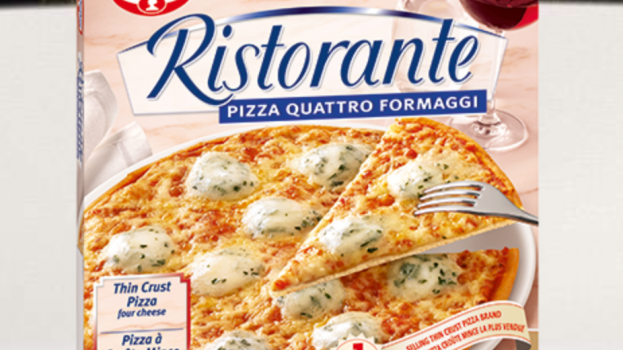 Two global brands have joined the post-emergency relief effort to assist those returning to empty or demolished homes after wildfires raged around and through Fort McMurray last month.
Dr. Oetker and Hershey have donated $250,000 of food in a media barter engineered by Orion Canada, which services both brands. The two brands would typically have bartered their pizza and food stock in exchange for equivalent value in trade credits, enabling them to save on their media spends by using those credits.
In normal practice, Orion would have sold the goods for profit to other buyers but decided to donate it as part of its corporate social responsibility spend.
This is the first large-scale donation using barter for a cause like the natural disaster in Fort McMurray that Orion Canada has arranged since it launched in the country five years ago.
The agency, which has offices in several countries and is headquartered in the U.S., was developed as a kind of consultancy to assist clients in achieving savings on their planned media spend. It also works to help clients optimise asset returns.
Under the deal, Hershey will be sending about $150,000 worth of products and sending it to the Edmonton Food Bank. Dr. Oetker is sending $100,000 worth of frozen pizzas to the Calgary Food Bank, which is helping with relief distribution efforts.  Those donations will make it to their designation early next week.
Tricia Allen, managing director of Orion Worldwide, Canada, told MiC the food donation was a win-win for Hershey and Dr. Oetker because it enabled them to get rid of stock while also contributing to an important cause.
"Orion orchestrated the client donations via a barter arrangement that each client has in place to support their national media buying efforts. We saw a smart solution to help the people of Fort Mac."
Orion Canada, which is an IPG agency, launched here with a team of one five years ago and now has 12 staff. Allen said the agency plans to scale up to a team of 22 to 25 within the next year and a half.