Cannes 2016: The elephant on the Croisette
Mindshare's Armin Huska on how ad blocking is dominating the conversation at Cannes, and how the industry ought to respond to the issue.
By: Armin Huska
An omnipresent theme at Cannes this year is ad blocking and it is already shaping up to be the number one topic of conversation. I have never seen any other technology trend being discussed so viciously within the creative community at the Cannes Lions Festival. And trust me, ad tech is something that is not always top of mind for them.
It is especially fueled by this week's timely eMarketer report which states that more than 25% of internet users will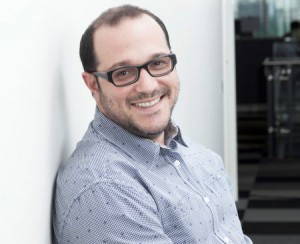 block ads this year via any device in the U.S. This is a double-digit jump from last year and is predicted to be 32% in 2017. If you believe the numbers Canadians are also not far behind with approximately 22% of all internet users estimated to block advertising this year. Obviously you have to take these stats with a grain of salt as not all studies are created equally and the adoption rates vary by channel and demographic.
But nevertheless these numbers are staggering and the industry is responding in three different ways. On the one hand we have a community of advertising pros that just plainly accept the fact that consumers opt out. That sentiment can be heard on panels through phrases like "in this ad-blocked world of ours…" which leaves behind the bitter aftertaste of defeat.
One other camp in Cannes is a group of creative ambitious experts that believe great advertising and branded content will be the savior and make consumers stop using ad blocking tech. Time will tell.
And then you have those who do the usual finger-pointing while keeping their heads in the sand. Like McCann's Harris Diamond who doesn't think the issue is a problem for the ad world. In his words,"It's not deadly for us but it is deadly for publishers."
Regardless of whether you agree or disagree with him, one thing is crystal clear: if we as a marketing community don't address this quickly and attack the challenges within our supply chain head on, the consumers will continue to opt out from brand messaging. It doesn't help that media companies such as the New York Times plan to offer ad-free subscriptions to their readers.
For us it is clear that only an industry-wide collaboration can hopefully solve the ad blocking issue. And I can't agree more with our very own John Montgomery (chairman of GroupM Connect, North America) who said: "Consumers don't like it when advertising gets between them and their user-experience; especially if there is no opportunity to skip or turn ads off. They hate invasive ad formats, heavy ad-density, they have little patience for latency, and it drives them crazy when we stalk them incessantly for items that they have already bought."
If ad blocking doesn't get solved, the broader implications for the industry could be substantial.
I will do my part, but will you too?
Armin Huska is the chief digital officer at Mindshare Canada.