OOH collective to give The Tragically Hip a social send-off
As the quintet from Kingston, ON, takes to the stage for its last few concerts, a band of five OOH companies is sharing Canadian sentiments across its boards.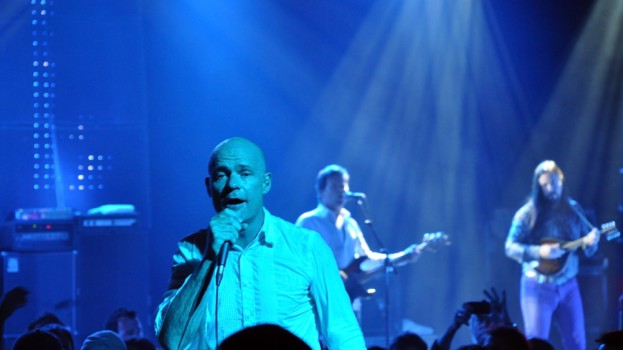 As Canadians witness the historic – and tragic – last shows of legendary band, The Tragically Hip, a fiercely competitive OOH industry is working together to elevate the conversation on digital boards through a partnership with Twitter. 
As Gord Downie and his band of musicians take to the stage to give Canadians live moments to record for posterity, a band of media companies – Pattison Outdoor, Astral OOH, Clear Channel Canada, Lamar Transit Advertising and OUTFRONT Media – is coming together to share curated tweets on boards across the country as the musicians perform their last few live concerts.
Hastag messages will be curated based on what is trending on Twitter as fans in cities across Canada tweet their favourite Tragically Hip moments. The collective will be curating social posts, tour moments and images from the concerts.
Creative for the initiative is being developed by Pattison Onestop and will be shared with all the participating companies.
The execution is also an opportunity for the media companies to demonstrate the power of their inventory for multiplatform initiatives, in particular for campaigns that have a strong social component.
"This is a great example of how OOH and social media can effectively create engagement and drive conversation," Rosanne Caron, president, OMAC stated in a release. "OOH and Twitter are very compatible when you consider that both media require you to be succinct in messaging."
Earlier this year The Tragically Hip announced that Downie had been diagnosed with terminal brain cancer. With Canadians in the know about his health condition, sales for the last summer concert for the band have been going through the roof, with scalpers fortifying their business through bulk ticket purchases and resales.
On Aug. 20, the band, whose members are originally from Kingston, will perform at the K-Rock Centre back home. That concert will be telecast on CBC Television, on CBC Radio One, CBC Radio 2 and on YouTube.
Image: Paul McKinnon /Shutterstock.com