Ubisoft spies new doc with Vice Canada
The new two-part branded series seeks to reach a male millennial audience that over-indexes on ad-blockers.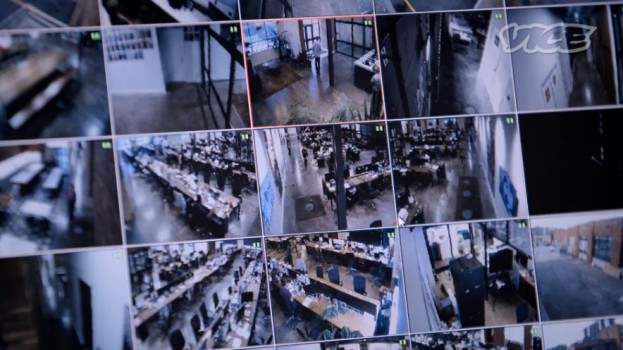 Ubisoft Canada is bringing surveillance issues to light in a new two-part documentary promoting the launch of Watch Dogs 2.
Called User Profiled, the documentary investigates the growing concerns and implications around user profiling and the increasing threat to the civil liberties of Canadians. The first episode of the documentary, which was produced with Vice Canada, went live on Oct. 4, with the second piece online today. The first episode covered how online behaviour is being tracked, while the second interviews people intent on exposing online surveillance.
This campaign isn't the first time Ubisoft Canada has worked with Vice Canada on a branded documentary. The video game maker took a similar approach for the launch of Division with a three-part documentary called Infected that ran on Vice Canada's website. The series saw 825,000 views, said Lucile Bousquet, senior director of marketing and communications, Ubisoft Canada.
In a follow-up survey to viewers of the documentary, Bousquet said the brand found that 62% of them like branded documentaries as a form of advertising. The documentary also brought new viewers to the title, with 15% of those who watched Infected having never previously heard of Division.
The Watch Dogs 2 documentary will be promoted with spots on Vice Canada and Ubisoft Canada's social media accounts. The doc is part of a larger surveillance-focused campaign surrounding the November launch of Watch Dogs 2. Media on the campaign was done in-house, with Bleublancrouge as the lead creative agency on the campaign, support from North Strategic on PR, 4C4 on web development, Czar on events and production house 1One Production.
In addition to helping the brand reach a millennial male audience that over-indexes on ad-blockers and is less likely to view traditional TV, the branded doc also sets the brand apart from other video game makers that aren't producing local Canadian content, said Bousquet.
"There are very few videogame makers in Canada. They are all mainly managed from the U.S. so that means the marketing is managed out of the U.S.," she said. "So doing something very local will always be a big win for us. We really want to build campaigns specifically for Canadians. Sixty percent of the content we create is local."