Jays sweep clinches viewership milestone for Sportsnet
The team's Sunday night match against the Rangers pulled in the most average viewers for 2016 to date on the channel.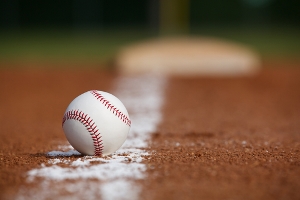 Would you like a series sweep with that turkey? Millions of Canadians chose baseball as their after dinner entertainment on Sunday night, leading to Sportsnet pulling in its highest rated broadcast of 2016 (and third-highest of all time) with the Jays' match on Oct. 9.
An average of 4.7 million viewers (2+) tuned in to watch the Jays beat the Rangers 7-6 on Sportsnet, and more than 10 million Canadians watched at least some part of Game 3 of the American League division series. Audience levels peaked at 7.03 million at 11:02 p.m. ET in the bottom of the 10th inning when Donaldson slid into home to clinch the win.
High numbers spread to Sportnet's pre- and post-game coverage, with the Blue Jays Central pregame program pulling in 1.43 million viewers, a record for the most-watched broadcast in the show's history and post-game Sportsnet Central bringing in 2.07 million viewers, another record.
According to Numeris data quoted from Sportsnet, the network won the day, delivering the country's top three most-watched programs for Oct. 9 with the game itself, Sportsnet Central and Blue Jays Central.
All five of Sportsnet's top broadcasts are Jays games, with four of those games being matches between the Jays and the Rangers. The Jays and Rangers have had a highly publicized rivalry since their match on October 14, 2015 (the date of José Bautista's now-famous "bat flip").