Quebecor adds to media creativity team
Randy Mauskopf has been hired to lead sales ops for the Toronto English market in the new role.
Randy Mauskopf has been hired to the Quebecor Media Group team, joining as the director of media creativity sales for the Toronto English market.
Mauskopf will be responsible for media creative business development for Quebecor Media Group's entire ecosystem of English-language magazine brands, which includes Elle Canada, Canadian Living, Style at Home and The Hockey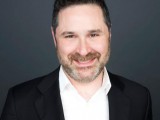 News. He will also collaborate on Quebecor Media Group's national sales offerings.
Quebecor Media Group's newest hire comes from Bell Media, where Mauskopf worked for three years as director of media creativity, covering TV and digital for the Quebec market. Prior to Bell, Mauskopf held positions at Astral Media and CHUM.
According to Donald Lizotte, EVP of advertising sales and marketing with Quebecor, Mauskopf's role is a new role to the company, but replaces two previous director roles at TC Transcontinental Magazines, which was acquired by Quebecor-owned TVA in 2015. The acquisition saw the addition of a number of English titles including the publications on which Mauskopf will work.
The two director roles were left vacant following the acquisition. Lizotte would not say who the two previous directors were, however he confirmed to MiC that the two former directors left voluntarily. He said Mauskopf's role was an opportunity to hire someone with more senior experience in the market and create more efficiency within the creative sales department.