Cadillac Fairview launches largest ever campaign
The company is focusing on fewer, more impactful activites to bring joy to its malls this holiday season.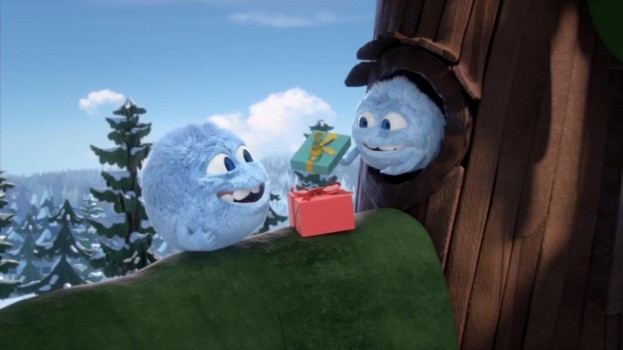 Fighting the crowds at a shopping mall this time of year might not seem like a magical experience, but Cadillac Fairview is pulling out all the stops to bring the joy back with its largest ever campaign.
Craig Flannagan, VP of consumer marketing for Cadillac Fairview, says the driving idea behind the company's activities this holiday season is to make the season magical again at a time when shopping can feel especially daunting.
"We are building an experience-led brand," Flannagan says. "In our research, we hear that consumers want us to do two things — inspire them and make shopping more efficient — and we think experience is important to achieving both of those."
Instead of using the standard decor spread throughout shopping centres, it is focusing instead on a smaller number of impactful activities that have more stopping power and social sharing potential. That includes 40-foot reindeer sculptures and the 100-foot tree at CF Eaton Centre, as well as lighting ceremonies with musical performances.
At CF Sherway Gardens, the Love Lights is a 35-foot sculpture of LED lights that forms patterns and moving light shows, controlled by pads consumers step on underneath. For a $20 donation to WE Charity, shoppers can get a take-home version that can be programmed to light up when they get a notification.
By sharing their own photos of the decor and experiences on Instagram using #CFHolidayMagic, shoppers can win CF Shop Cards, including a grand prize $2,000 card.
What might be most different for CF and the category it operates in is the arrival of "The Tufties." Last year, it worked with Brazilian animation studio Big to create the fuzzy blue Tufties in its Magic Gift Workshop. Tested in two locations last year, the workshop allows shoppers to place a gift on a conveyor belt and send it through the workshop, where video screens show the Tufties wrapping the gift before the real wrapped product is revealed at the end with a light show and music.
Flannagan says 95% of consumers who tried it had favourable responses. "As we looked a bit deeper, it was clear to us that the experience was a hit, but the Tufties were the star of the show."
Not only has the Workshop been expanded to five locations this year, CF and agency Bleublancrouge worked with New York animation studio Hornet — which has also worked on the Jon Lewis holiday ads in the U.K. — to create a two-minute cinema spot featuring the Tufties and some lumberjacks who have begun to cut down the forest they live in.
There is also an online buy behind the video, one of many ways CF is bringing the experience of The Tufties outside the mall. The characters are also featured in "The Tufties Magic Gift App," a mobile game with features unlocked by locating certain augmented reality markers in CF malls. Online, the Tufties Gift Wrapping Academy web game takes shoppers through the wrapping experience, leaving them with a customized piece of content that can be shared on their social networks.
A long list of agencies worked on the holiday campaign, including Traffik on overall campaign theme, creative and the Love Lights execution (along with Wondermakr and Creative Visual Solutions); Bleublancrouge on The Tufties digital experience and the Magic Gift Workshop; SapientNitro on digital and web (including the Tufties Gift Wrapping Academy); and North Strategic on PR and social. MK Illuminations and Studio Artifact also worked on the holiday decorations.