Programmatic to grow up, ad tech to consolidate in 2017: blog
Neil Sweeney, CEO of Freckle, on the trends he sees coming next year.
By: Neil Sweeney
This is the time of year when pundits and experts predict what will take place in 2017 and beyond. While no one can see the future, a few key signs are there for those who are looking. Below are 5 issues that will grow in prominence in 2017 and affect all readers of this publication.
1. Winter is coming – quite literally – for many in the ad tech space: The numbers just do not add up. There are too many firms offering the same services on platforms that are either not their own or are undifferentiated. When you couple this weakness with both the move away from the insertion order and the continued growth of programmatic and trading desks, things start to get very tenuous for many – especially those in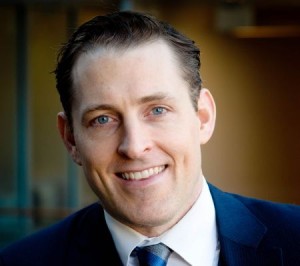 the managed service game.
2. The end of the banner: The number of firms whose revenues are dependent on creating, supplying, delivering and/or buying and selling a standard display format is mind-boggling. These formats constitute over 90% of the total daily inventory. But who believes that the standard display format is the future of media? Nobody. Currently, 85% of digital dollars go to Google and Facebook with 3,000 others firms competing for the shrinking 15%. While the industry is desperate for a third pillar (AOL? Snapchat? Amazon?) to balance this out, the squeeze is only going to tighten in 2017 for those outside of this elite group. Only those who can deliver scale will be able to compete in the format war.
3. Programmatic grows up: Programmatic will continue to grow (albeit via fewer firms) and evolve into all facets of the media landscape. The industry will increasingly move more premium via private marketplace and automated guaranteed deals, leaving the open exchange increasingly as a place for performance deals.
Programmatic will finally expand to audio after 10 years of little to no density on the buy side but will fail. However, it will continue to make strides in TV. The endless chatter surrounding the battle of header tags vs server-to-server integrations will also continue in the desperate search for more yield.
4. Data takes the lead: Despite programmatic's evolution, this will be the year that programmatic gets bumped back to business class and data takes its rightful seat in first class. Sure, many are increasingly using data to make decisions, but they are not truly prepared for the enormity and type of data available and the level of sophistication required to properly analyse it. Unique data is the true differentiator and if your 2017 plan does not have a unique data offering, you need to hit that refresh key.
While data will continue to grow in prominence so will third party measurement. This genie is now out of the bottle and it is not going back in. The days of selling your own media and measuring it are over. Companies such as IAS, MOAT and White Ops have already made great strides around third party measurement of viewability and fraud detection; in 2017, expect new firms to expand upon this to independently measure attribution, the legitimacy of news sources and other issues.
5. The rise of privacy: The elephant in the room. Whether you like it or not, this is not going away – especially with the recent news from the EU around GDPR and the FCC's stance on personal data: that any data collected is deemed personal. As the hunt for unique data intensifies, all it will take is a few bad actors to spoil it for everyone else.
Fraud and viewability continue to be thorns in the industry's side because we did not pay attention early enough. We have spent a lot of time and money trying to fix something that was completely preventable. Let's not make the same mistake with privacy. If we don't deal with privacy proactively then expect it to be imposed on us. This industry's success is important to all of us. Let's make it one of our New Year's resolution to work together to play offense on growing issue. If we don't, the repercussions for all will be dire.
Neil Sweeney is founder and CEO of Freckle