ICYMI: Facebook and Instagram get 'snappy,' Canada's smallest TV station closes
In case you missed it: Instagram and Facebook have added new camera options including live streaming and facial filters, CJBN in Kenora will close in January and Bonnie Hillman has been named chair of SMCC.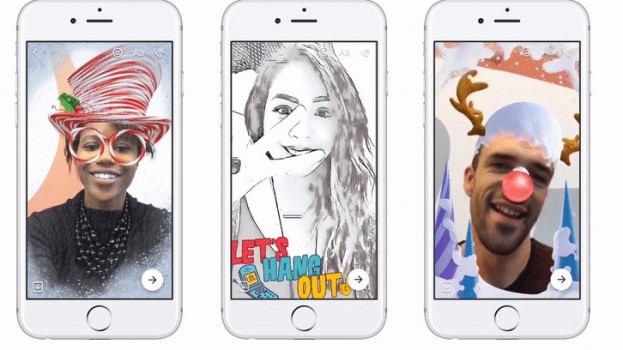 Facebook and Instagram add "snappy" new photo options
As if there weren't enough comparisons between Snapchat and Instagram, the Facebook-owned photo sharing platform has added even more new short-term features. Instagram recently rolled out its Instagram Live feature globally. Live videos, which appear at the top of the feed along with the recently introduced Instagram Stories, will differ from Facebook's live video — while Facebook archives live broadcasts following their completion, Instagram live videos will only be available for viewing in real time and disappear instantly when they're offline. Instagram has also introduced Instagram Direct, an added instant messaging platform in which users can send photos and videos that only last 24 hours directly to one another. Shortly after the launch, Instagram announced its updated user numbers on its company blog — the mobile app now boasts 600 million monthly active users, 100 million of which were added in the last six months.
Parent company Facebook has also spruced up its photo options. While Snapchat once seemingly had a monopoly on those crazy facial filters, Facebook Messenger has now added similar photo manipulations to its in-app camera. While there's no options for face-swapping, Facebook users can now decorate their privately messaged selfies with animated "masks" including funny hats, accessories and artistic filters. Facebook messenger most recently boasted 100 million monthly users.
Canada's smallest TV station says good night
Global affiliated TV station CJBN will shut down Jan. 27. The Kenora-based station was known for being the smallest local TV station in Canada in terms of market served, delivering local content to Kenora's population of 15,000. Shaw Communications announced the closure in a bulletin on Shaw Direct's website, but announced that Global-affiliated programming would be accessible through Global Winnipeg (located two hours away from Kenora). Three positions have been affected by the closure, and employees were informed in early November, according to a separate online bulletin by Shaw. CJBN opened in 1980 and was purchased by Shaw Communications in 2006 and has continued to transmit through analog signal.
Periodicals dropped in 2015: StatsCan
New numbers from StatsCan report that operating revenue dropped 17.7% from 2013 to 2015, landing at $1.6 billion. Total operating expenses also dropped, going down 21.3% to $1.4 billion in 2015. That resulted in an operating profit margin of 13% in 2015 compared with 9% in 2013. Advertising sales fell by $349.2 million, or 32% from 2013 to 2015.
Bonnie Hillman named chair of SMCC
A&C president and owner Bonnie Hillman has been appointed as the new chair of the Sponsorship Marketing Council of Canada (SMCC). She has sat on the SMCC's baord of directors since 2013. The position was formerly held by Tyler Mazereeuw, VP of corporate partnerships at the CFL. Mazereeuw will remain on the SMCC's baord of directors. Recent initiatives launched by the SMCC include a professional development conference and mentorship program in Vancouver and expanded reach in the Montreal market. Hillman's mandate as chair is to build on this growth and develop new content nationally.
BBR adds to digital content team
Media and creative agency Bleublancrouge (BBR) has brought on two new strategists, Coralie-Jade Fournier and Julie Trudeau in an effort to strengthen its content offerings. Fournier will serve as an influencer marketing strategist while Trudeau specializes in digital content. The new positions were created as the agency has placed an increased importance on branded content. Fournier has previously worked in digital influencer marketing at Infopresse and Foundation Montréal, while Trudeau worked in digital content creation at Substance and Vortex Solution.
Aimia taps AskingCanadians to manage Aeroplan panel
Marketing and loyalty analytics firm Aimia, which owns and operates Aeroplan, has partnered with AskingCanadians to manage the Aeroplan Panel, a long-term research project. The aim with the partnership is to strengthen AskingCanadians' B2B reach and tap into more diverse consumer insights.