What's next for 2017: Television
As the world prepares for traditional TV to be overtaken by digital, the year will be seen as make-or-break for programmatic television.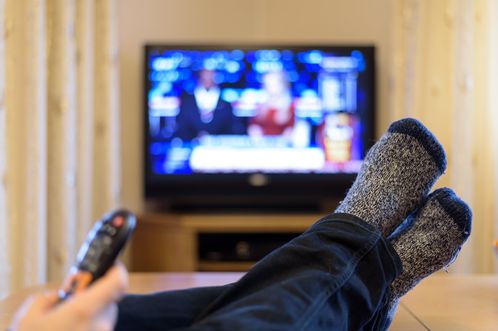 The year 2016 has been characterized as a tough 12 months overall — and the TV industry certainly hasn't been immune to the negativity. The ever-tightening gap between traditional television viewing and digital consumption presents a challenge for advertisers. But could it open up a world of opportunity in the field of programmatic and harmonized mobile advertising in 2017?
MiC caught up with some top media buying and ad tech executives to see what the (very near) future holds.
Carol Cummings, director of television systems with Media Experts, was among the least optimistic with her predictions for the coming year on the platform. Instead, she got straight to the point: digital will continue to cause a dip in traditional television viewing.
"More and more choices are available further fragmenting the viewing pie," she said. "Netflix's share will continue to increase, new Amazon Prime Video will  garner some share,  social media will continue to take more time  away from traditional viewing. Consumers don't  care what  screen  they are watching."
Despite specializing in television, Cummings has harsh words for advertisers still sinking their assets into broadcast.
"Advertising dollars need to reflect [growing digital audiences] in the future if they have any hopes of reaching their intended customers."
The result, said Cummings, will be an undesirable cycle of unpopular content desperate for a refresh.
"Even those  we know are facing cancellation  will  keep airing until the  last episode  has  been shown to an ever shrinking audience.  Only then will they  replace it with  fresh content."
On a more concerning note, said Cummings, if the CRTC holds its position on the ongoing simsub argument, implications for broadcasters could be "disastrous."
"Think how much Bell Media is losing with the  non-simulcast  Super Bowl," she said.
So what's the solution? Cummings joked, "could be a good time to retire."
But Jodi Brown-Peacock, director of content at MediaCom Canada, takes a more optimistic approach. Brown-Peacock told MiC that there are opportunities abound for television and digital to start working together, and that digital will begin to influence the way television advertising is created.
"Developing creative for mobile first, TV second will become the norm," she told MiC. "TV spots aren't designed to be viewed on mobile — [they have] tighter framing, creative captions and have to grab attention in under five seconds."
But short and snappy digital ads are gold when played effectively, said Brown, pointing to a stat from MediaCom that shows when ads or branded content are watched on mobile for 10 seconds as opposed to the average six seconds, ROI increases by 40%. The study, conducted in partnership with Facebook, saw that more customized features that were specific to mobile tended to make the ads more effective on mobile.
MediaCom's U.K. team recently launched the product Feed Ready, which helps clients turn their television commercials into creative for mobile and social feeds. The product will first be available in the EMEA, but Brown said she sees strategies that help television and mobile advertising complement one another becoming widespread in the next year.
Ian Wheal, the London-based global strategy director at ad tech firm AdStream, told MiC that with digital outpacing TV advertising, traditional television is in an ideal position to embrace programmatic advertising — but the situation is "make or break."
"The same benefits [as digital advertising] can be enabled in the linear TV environment through programmatic technology," he said. "Unfortunately, the industry has been slow to embrace programmatic TV. Programmatic adoption is mired by a lack of broadcaster buy-in."He said that the hesitation is caused by a fear that programmatic will drag down pricing. However, he said, there are clear solutions. "By pairing undervalued and undersold inventory with granular audience data, broadcasters can sell at higher rates to advertisers."
In the end, said Wheal, the hope is that all broadcasters who have already adopted programmatic will see benefits by the time 2017 is up.
Lindsay Talbot, MD of trading at Maxus, is confident that programmatic television can indeed take off. According to Maxus' predictions, 10 to 15% of all linear TV activated in 2017 will be done so programmatically, with a rabid progression in the following years. She said she thinks agencies and clients are ready and eager.
"By bringing programmatic TV to Canada, struggling broadcasters have the opportunity to showcase the strength and effectiveness of linear TV to advertisers looking beyond lowest cost and mass reach," she said. She also echoed Wheal's predictions about excess inventory.
"Inventory that broadcasters thought wasn't valuable could be deemed a gold mine to certain advertisers."
She pointed to the example of Bell and Rogers Media partnering with Videology and Corus with Visible World to create programmatic TV in the next year.
As programmatic television is predicted to rise in Canada, advanced technology using cross-device tracking to create addressable television could become a reality.
It's already been tested in small segments in the U.S. — in fall of 2015, GroupM's advanced TV specialist group Modi Media delivered targeted TV ads through set-top boxes for Volvo geared at a small portion of households that were in the market for new vehicles.
GroupM's chairman, Irwin Gotlieb has taken a global stance in favour of addressable TV, writing in Ad Age that the increasing fragmentation of audience represents opportunity in the way of programmatic and addressable TV.
Image courtesy of Shutterstock
MiC will be catching up with experts across the media and advertising world to deliver 2017 predictions on digital, social, radio, print and out-of-home throughout the week.