Twitter Canada onboards new head of agency development
Leanne Gibson, former head of ad products and business operations at AOL Canada, will help the company work more closely with agencies to create effective campaigns.
Twitter Canada has hired Leanne Gibson, former head of ad products and business operations at AOL Canada, as its first head of agency development.
The social media company's goal is to work more closely with both creative and media buying agencies to help create more effective campaigns.
Rory Capern, managing director of Twitter Canada, told MiC the plan to create this role came early in 2016 as the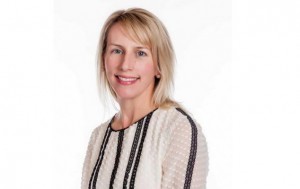 company restructured its sales teams to serve specific business verticals (such as automotive and retail).
"The goal there was to provide our clients with a real depth of knowledge into certain industries in order to drive results on an industry level," said Capern. "What came part and parcel with that was the need to work really deep with agencies especially, to bring them a lot of education, insight and just working with them to see what Twitter can  bring to the table."
Gibson's resumé includes six years of developing business and monetization strategies with AOL Canada and seven years in sales and business development at Yahoo Canada, as well as time in the publishing world in sales and marketing roles at the Financial Post and Quebecor. Capern said her experience in many facets of advertising sales will help her to build positive and transparent relationships with agencies.
Gibson, who will work with various teams at Twitter Canada including sales, marketing and tech, told MiC that feedback is a very important part of her role.
"When I was with AOL for six years, we never once took campaigns to market without feedback," she said. "What this is really about is being a business partner, making sure that our agency clients are understanding how to use Twitter, and we do that through sharing our knowledge and our best practices and working out how these can align with particular campaigns."
Gibson, who assumed the role this week, will report directly to Capern. She will also work with Twitter's global agency team out of the U.S., although she will be based in Twitter's Toronto office.