Toyota pairs with Discovery for Highway Thru Hell spin-off
The automaker will also appear in the Discovery series' sixth season, representing the fifth consecutive year it has served as a sponsor.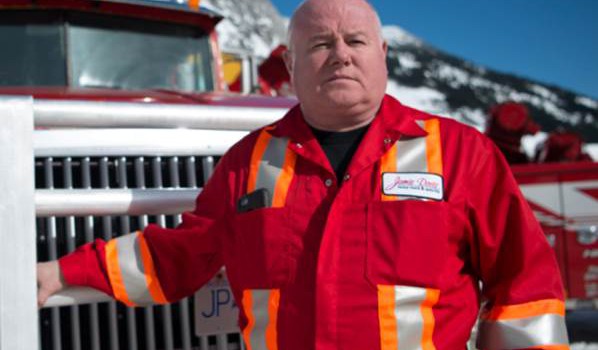 Highway Thru Hell, a B.C.-set reality series which follows road rescue workers and towing companies fighting to keep some of Canada's busiest but most dangerous highways moving smoothly, has been greenlit for a sixth season by Bell Media's Discovery.
Filming is currently underway on 13 new episodes of the series. Returning once again as a sponsor is automaker Toyota, which has been a brand partner for Highway Thru Hell since season two.
The new year will see an expanded partnership for Toyota on the show, also serving as the exclusive auto sponsor of Highway Thru Hell's spin-off series, Heavy Rescue 401, which debuted Jan. 3 on Discovery.
The series depicts workers from the same industry, this time facing the challenges of Ontario's Highway 401 and its neighbouring 400 series of highways. The stories in this series stem more from the capacity of the roadways, with Highway 401 ranking as North America's busiest highway (with an estimated 500,000 cars per day and, at its widest, 16 lanes of traffic). Highway 402 near Sarnia is also a vital route to the trucking industry, with a key link to the U.S. Midwest.
According to Ken MacDonald, GM and VP of Discovery Networks with Bell Media, the season five's finale of Highway Thru Hell was the most-watched episode in the show's history, drawing an average audience of 886,000 on Dec. 6 (according to Numeris data, 2+).
He said Highway Thru Hell ranks highest with adults 25 to 54, with 38% of its audience coming from that age group.
Meanwhile, Heavy Rescue: 401 premiered to an overnight average audience of 504,000 (Numeris data, 2+).