IAB CEO issues a call to action around fake news
At the IAB's annual leadership meeting, Randall Rothenberg said buyers and ad tech leaders need to dive deeper into the supply chain to eliminate bad actors.
IAB president and CEO Randall Rothenberg says it's up to the advertising industry to rid the online supply chain of fake news — and that if you're not part of the solution, you're part of the problem.
"If you do not seek to address fake news and the systems, processes, technologies, transactions and relationships that allow it to flourish, then you are consciously abdicating responsibility for its outcome," Rothenberg said in his opening remarks on the second day of the IAB's annual leadership meeting in Florida.
The address, delivered to more than 1,000 ad-industry executives including media buyers, brand marketers and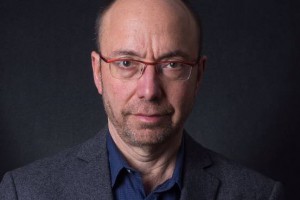 publishers, detailed how the phenomenon of fake news is affecting the world at large and highlighted the part that the ad industry should play.
He referenced his address to the same convention in 2014, when he asked the crowd what would happen if any other industry demonstrated the same kind of supply chain failure. "'What would happen,' I asked, 'if any rubber manufacturer anywhere, no matter how new or unqualified, could, at will, inject its tires onto the assembly line on which Chrysler makes its cars? Almost immediately, the result would be a lot of dead and injured motorists.'"
While the tire example, he said, is an analogue for fake news, the effects of fake news are far more long-lasting than simply faulty products.
"The object of hucksterism is to fool you into buying something," he said. "From that, you will recover. The object of fake news is to fool you into cynicism, mistrust, and even hatred. From that, our society cannot recover. As leaders of our ecosystem – as senior executives in brands, agencies, tech companies, platforms, and publishers – you have a responsibility to keep our commons safe, secure, and flourishing."
Sonia Carreno, president of IAB Canada, told MiC the IAB's call to the industry is clear: to be more active and increase standards.
"[Media professionals have to] comply with industry standards," she told MiC. "If [they] disagree, then participate and help shape them."
She added that buyers and publishers need to start investigating all of their partners. "Do background checks all the way up and down the chain. Eliminate bad actors."
Carreno did not have any specific examples of bad actors in Canada, adding that "now is not the time for finger-pointing and arguments."
However, Rothenberg cited the example of Scott Shane's New York Times piece, "From Headline to Photograph, a Fake News Masterpiece," which detailed the process of how a recent college grad fabricated a false story about Hillary Clinton's fraudulent votes. Using a Googled photo and a URL he had purchased for $5, the story was allegedly shared with six million people through social media in one week, resulting in approximately $5,000 in advertising revenue from the story.
"You will not be able to predict most of those consequences. And you certainly should not be held accountable for all of them," said Rothenberg. "But you have no choice but to accept that what you do matters. By engineering something, by selling it, by buying it, by deploying it, by working with it, each of us, in some small way, is responsible for it."
Because of the nature of the digital ad-buying space, it can be difficult to determine where ads end up when purchased through intermediaries. However, a number of Canadian advertisers have begun to pull their ad content from controversial sites, such as the right-wing news site Breitbart. Mountain Equipment Co-Op, the University of British Columbia and University of Montreal, have reportedly all blocked Breitbart from their media plans.