Ad-blocking, load times among top challenges for advertisers: study
AOL's new state of the industry study on mobile video finds that time spent on mobile - and ad spend in the medium - is increasing.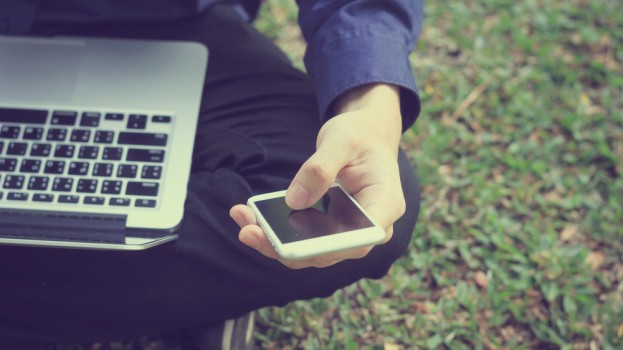 It seems all eyes (and ad dollars) are going to mobile these days — but advertisers still have their reservations about the medium.
That's according to AOL's recently released State of the Industry: Mobile Video report, a new global research study conducted in seven markets including Canada. The online study looked at responses from Canadian consumers, advertisers and publishers to gather a current view of Canada's mobile advertising and video industries.
While mobile is undeniably hot — 43% of Canadians use their phone to watch videos on a daily basis, and 68% said they can't live without their smartphone or always have it within arms' reach — there are still areas of concern for advertisers. Of those surveyed, nearly half (42%) say they face challenges with ad-blocking, over-indexing against the global average (37%). Besides ad-blocking, 37% of advertisers surveyed said they were concerned about the quality of consumer experience, and 34% admitted that they spend less on mobile ads because of load times.
Still, advertisers surveyed expect to spend more on the platform in the coming year. In total, 36% said they expect their mobile ad spend to increase by at least 25% in 2017. According to those surveyed, 53% said that they would be shifting at least 10% of their budgets to digital channels; with 73% shifting their TV budgets to digital (online) video and 54% shifting their TV budgets to mobile video.
The overall increase in digital ad spend is in line with other predictions — eMarketer predicts that by 2018, 27.3% of Canadian ad spend will be on mobile. A December 2016 study by Warc determined that by year-end 2015, mobile represented 30.7% of all ad spend globally and is expected to rise in the coming years.
Mobile is also driving the two most hyped forms of digital media, live-streamed video and virtual reality. When it comes to live video in Canada, 49% of consumers watch live video on their smartphones, and 28% believe that they will spend more time watching live video in the coming year. Additionally, 34% of Canadian consumers watch some form of VR or 360-degree video on their smartphones (slightly more than then U.S. and U.K., at 28% and 29% respectively). However, only 9% expect the time they spend watching VR to increase in the next 12 months.
Image courtesy of Shutterstock