Weather in the morning, streaming in the evening: How Canadians use their apps
A new study by RealityMine through TouchPoints Canada also found that shopping apps surge at 9 a.m. and 11 a.m. - and are most popular while users are at the office.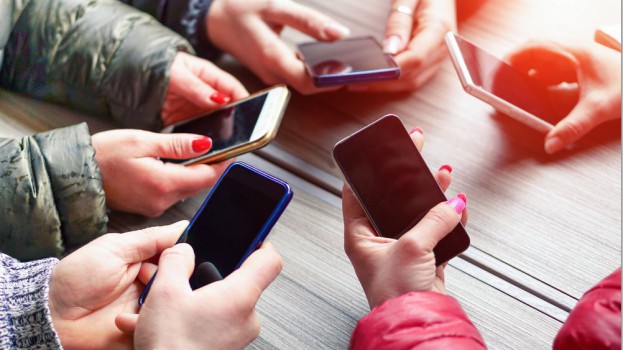 The days of reaching Canadians for their "morning paper" may be changing in more ways than one — new research from RealityMine through TouchPoints Canada reveals that Canadians are actually most likely to read a news or magazine app in the evening.
The study, which looked at 52,000 samples, is RealityMine's first look at what it calls "passive mobile data." It looked at which social media apps Canadians use most — and when and where they're most likely to use them.
Unsurprisingly, social media apps were reported to be the most-used — 66% of respondents use social media apps at least once per week. The next-most popular is search (65%), followed by media and video (56%),  news and magazines (49%), games (38%), weather (36%), shopping (34%), music and audio (30%) and sports (19%).
For any brand interested in following users around throughout a day, peak usage for weather apps is at 8 a.m. Shopping apps surge at 9 a.m. and 11 a.m., while photo and video app usage is most concentrated at 1 p.m. Messaging and communication app usage peaks at 5 p.m., while most news and magazine reading is done around 7 p.m. Peak time for search apps is 8:30 p.m., media streaming apps peak at 9 p.m. and social media apps are hottest at 10:30 p.m.
The study also looked at the contexts in which users are most likely to use certain apps. For example, users who are travelling are more likely to be engaged in Facebook than any other social network (68% of users aged 18 to 49 and 57% of users age 50 to 64 are on Facebook while travelling, while the total drops to 49% and 26% respectively for Instagram and 38% and 36% for Twitter).
And social media is also popular when dining out — which should come as no surprise given how often food pictures seem to pop up on social media. Social apps are used by 39% of female millennials, 34% of male millennials, 29% of Gen X-ers and 22% of late boomers during mealtime.
But bosses beware — the office is the most dominant place for shopping apps to be used, and it's most popular among millennial females (26% of the group access shopping apps while at work).
Image courtesy of Shutterstock