Twitter moves to monetize Periscope
The new option will give advertisers and creators a 50/50 split on revenue from pre-roll ads.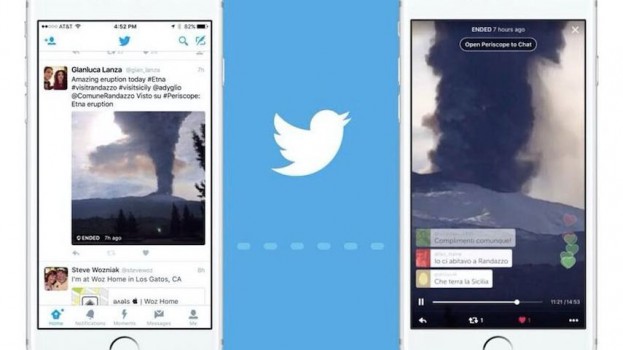 Twitter has introduced a new option for monetization with the addition of pre-roll ads on Periscope video within the platform.
The experience will mirror how ads currently appear on all Twitter videos, with live and replay videos starting with a short ad in users' timelines and on specific profiles.
This means that for the first time, creators using Periscope for live streaming have the chance to monetize their videos directly (aside from branded content deals). Advertising revenue will be divided in a 50/50 split between the advertiser and the creative. Length of the pre-roll ads will vary, but a representative from Twitter said length of pre-roll ads on Twitter typically range from five to 15 seconds.
Rory Capern, managing director at Twitter Canada, said the growth of online video consumption has led the company to offer more advertisers options related to video. "More than half of Canadians are watching an hour or more of online video each day," he said. "It's important that we're giving partners additional ways to connect with these audiences."
Twitter first integrated Periscope into its main app in early 2016. The platform has already been used by advertisers to bring fans live mobile experiences. Examples include Doritos, which broadcast a 12-hour feed to promote a new line of chips in 2015, and McDonalds, which promoted "National French Fry Day" by showing a live-stream of one of its restaurants' fry stations. Periscope has also been tapped by media cos to host live content. Earlier this year, TVO began simultaneously streaming The Agenda on Periscope as it was broadcast on television, while the NBA signed a content deal with Twitter in 2016 that would see press conferences streamed through Periscope.
Periscope rates high with Canadian consumers in terms of influencer marketing, according to a recent study by Izea. The study found that consumers rated Periscope at an average of 7.4/10 in terms of how influential its creators are, which gave it a higher average score than any other social platform. However, the same study found that creators are putting less time into Periscope than they had in previous years, with 9% of influencers reporting that they regularly create content for the platform in 2016 (down from 30% in 2015).