ICYMI: Touche stands alone on Warc's agency list, Facebook takes aim at fake news
In case you missed it: Facebook uses education to take down fake news, Bell Media could take the "Hockey Theme" overseas and more.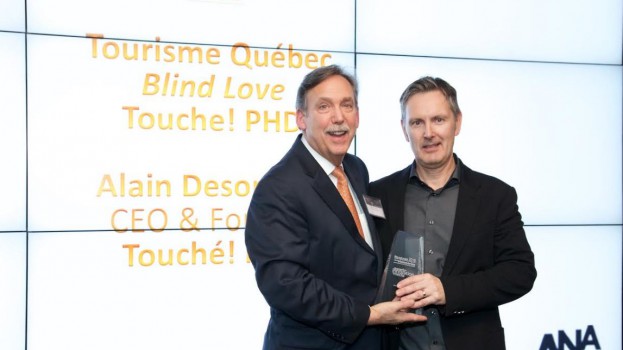 Touché stands alone on Warc's agency list
The Warc 100 for 2017 has gone live. While Canada came in at number 10 for the overall effectiveness of the country's campaigns (up from 13 last year), only one Canadian media agency made Warc's ranking of the top 50 agencies. Touché came in at number 20, the exact same place in which it came last year. However, this year Touché received a slightly higher score than the year before (36.4 up from 30.2) when it came to the evaluation of its campaigns. Touché was also recently one of only two Canadian agencies to make the shortlist for the Festival of Global Media, with three of its campaigns making the list three times each.
Facebook takes a stab at fixing fake news
Facebook has partnered with MediaSmarts to provide new literacy resources to Canadians through an educational tool. The tool, it says, will help users spot fake news. It will appear as an image at the top of news feeds for several days and lead to a link on how to recognize false content online. The guide will also be available on the MediaSmarts website. Fake news has been at the heart of many heated industry discussions, with IAB CEO Randall Rothenberg calling on the industry to be part of the solution. Some Canadian advertisers have pulled their ads from controversial sites, such as the right-wing news site Breitbart. Mountain Equipment Co-Op, the University of British Columbia and University of Montreal, have reportedly all blocked Breitbart from their media plans. Facebook has been criticized in the past for not doing enough to combat fake news, however it has promised a number of tools to verify content more thoroughly.
Bell Media pairs with rights management company Ole
A multi-year deal between Bell Media and independent rights management company Ole will mean more revenue generated from Bell Media's audio-visual collection of more than 12,000 tracks (including the iconic "Hockey Theme"). With the acquisition of Bell Media's library, Ole's total acquisitions for Q1 2017 total $20 million. For Bell Media, this represents a new opportunity for revenue streams, such as distributing its music properties for international use. It's also another step in a series of deals for the company focusing on growth in music, such as bringing iHeartRadio to Canada and partnering with Iconic Entertainment Studios on the production Bat Out of Hell: The Musical.
Groupe V adds to communications and PR team
Groupe V Media has added to its communications team, appointing Dominique Gagnon to the position of communications and public relations advisor. She will develop, plan and execute PR and media relations strategies for the Quebec media co, reporting to Guylaine O'Farrell, who was recently upped to general manager of communications and public relations. Gagnon is a former journalist who most previously served as editor-in-chief of the lifestyle section at Huffington Post Québec. She has also held positions with Canoe.ca, Quebecor and QMI agency. This is the second hire in Groupe V's communication and marketing department in as many weeks. The company recently brought in Sarah Nguyen as marketing director.
Picutred: Brendan Banahan, Managing Director of The Internationalist presenting Alain Desormiers, CEO & Founder of  Touché! PHD with a gold award for Tourisme Québec's Blind Love campaign in October.