Do Canadians still trust influencers more than ads?
Environics' new CanTrust Index shows that trust in bloggers and influencers has dropped 5% behind TV and print advertising, but some still think influencer marketing will grow.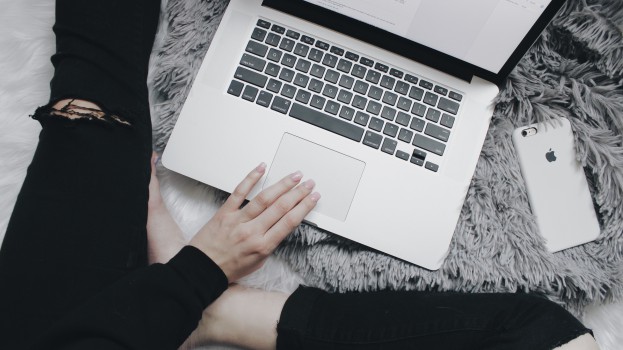 It's believed that pairing influencers can help brands connect to audiences (especially younger audiences) in an authentic way, and that many see influencers as trusted friends.
But a recent study by Environics Communications showed that this may no longer be the case.
The firm recently issued its 2017 CanTrust Index, which shows the information sources Canadians feel most confident in. When it came to where Canadians get their product recommendations, trust in social influencers showed the largest year-over-year drop, to 29% down from 34%.
Information from a company on social media also went down to 27% from 29%. Meanwhile, trust in "traditional" advertising (TV, radio, print and OOH) rose from last year, up to 37% from 31%, placing it ahead of influencers. Trust in online advertising also rose to 26% from 24% – closing the gap with influencers to two percentage points.
In its analysis of the data, Environics stated that the drop in confidence in bloggers and influencers who have built their followings on platforms such as Instagram and Snapchat may be attributed to the rise in sponsored content and "the challenge bloggers face in balancing the business and authentic content."
Indeed, influencers are relying more on sponsored posts —a recent study by Influence Central showed that most Canadian influencers have seen a rise in the frequency of brand offers in the last year, and the average influencer books 16 branded campaigns per year (with 11% of influencers booking more than 50 campaigns per year).
So is this study likely to affect brands' will to spend on influencer marketing?
Probably not, said Jodi Peacock, head of MediaCom Beyond Advertising, Canada and director of content at MediaCom Canada.
"I still think that's an area that's growing," she told MiC. "I still expect that influencer spending will be bigger than the year before."
She said to bear in mind that social influencer marketing still represents a relatively small portion of ad spend budgets, and that the concept has only been around for a short time. "I think brands will become more comfortable with it. Right now we are in a stage where brands see other brands doing it and it can be a bit of a wild west, and the quality of the collaborations might vary for some brands and influencers."
It's that quality — and sometimes lack thereof — that Peacock said is likely driving down the trust. She estimates that the growing amount of lower-quality collaborations comes not only from the growing number of brands getting into influencer marketing but also the rise in the number of influencers.
"It's become such an area for a new revenue stream and a side job for a lot of people," she said. The accessibility of the influencer space has given birth to a lower-tier of what she calls micro-influencers. "They might have a few thousand Canadian followers as opposed to a few hundred thousand, and there are a lot of agencies that specifically represent those micro-influencers." And those micro-influencers, she said, "may be more willing to compete for more brand dollars, and may be doing too many brand collaborations."
Stacy DeBroff, founder and CEO of Influence Central, said the trust in influencers may simply have gone down because Canadians are getting more skeptical overall. "Even an anonymous review from Amazon, people will question," she said. (Trust in online consumer reviews dropped to 47% from 51% in the Environics survey).
DeBroff agreed that influencers are starting to split into different tiers of quality, and that more accomplished, professional influencers "know how to be extremely thoughtful about campaigns," whereas less experienced influencers may risk over-saturating their content with brand messaging. "It comes across more like a marketing pitch, and if the influencer looks like they don't discriminate in who they work with, people are going to question the content."
She said the definition of an influencer has widened so much that it's possibly caused confusion for consumers. "There are now so many people in that cluster of the 'social celebrity,'" she said. "It would be more interesting to separate it into the mid- and higher-tier influencers who have really built up their own communities, because in our internal research that we've done, the trust from consumers is quite high."
Photo by Mikayla Mallek, courtesy of Unsplash