Streaming is on the rise, but radio remains king: study
Nielsen Canada's new Music 360 report found that radio rules in terms of time spent and overall penetration - but streaming services are on the rise, especially with millennials.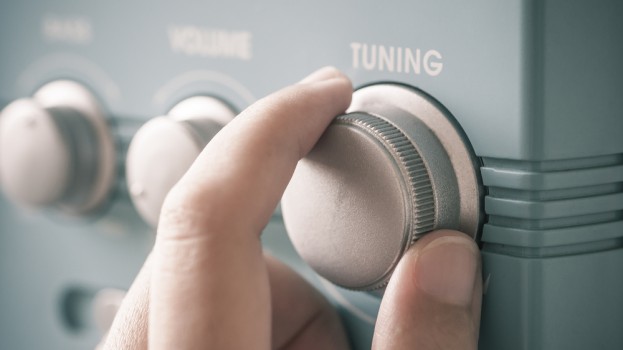 Music consumption is on the rise in Canada — according to Nielsen Canada's new Music 360 report, 93% of Canadians report regularly listening to music, up from 89% in 2016. The driving force? While mobile media and streaming services like Spotify are largely to credit for the jump, the study found that radio still reigns in terms of overall time spent.
The study, which was conducted via online surveys in the spring of 2017, found that Canadians spend 37% of their music-listening time on radio, compared to 19% on a digital music library and 12% on physical copies of music (vinyl and CDs).
But younger generations gravitate more toward digital. For the millennial age group, one quarter of listening time goes to digital music libraries, compared to 21% of time on radio. An additional 20% of the age group's time was spent consuming music through video sites and apps such as YouTube.
For penetration, Nielsen presents a slightly different story compared to time spent. Despite facing more competition, 64% of Canadians listen to AM/FM radio in a typical week (70% use all radio, including satellite), up from 61% in 2016. This slightly edges out those who currently listen to music online (62%). Canadians listening to songs from their own digital music library has gone down slightly to 35% (from 38% in 2016) as Canadians gravitate toward ad-supported options like Spotify, YouTube and radio.
For streaming, Nielsen found that 26% of Canadians use a music streaming service, versus 20% last year. Millennials showed an even bigger increase in this area, with 42% now using a streaming service (up from 34%).
More Canadians are also attending live music events — 59% attended any kind of live music event (up from 55% in 2016). Brands attaching themselves to popular artists may also see a benefit. Nielsen found that 46% of respondents would view a brand more favourably if it offered a free download of a well-known artist's music as part of a promotion.
Image: Shutterstock